Ribbon Cutting in Tifton, GA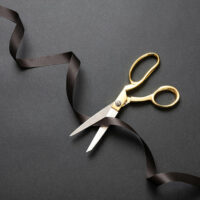 On March 4th, we are excited to participate in the official ribbon-cutting ceremony for the Shirazi Immigration Law offices in Tifton, Georgia. Both the city and the Chamber of Commerce have been extremely supportive of our efforts. Tifton already feels like the right choice and we haven't even cut the ribbon yet.
The Tifton Gazette was kind enough to carry coverage of our upcoming ribbon-cutting ceremony. Please click on their logo to read the full coverage.