American Immigration Lawyers Association (AILA) 2023 Fall Conference and Webcast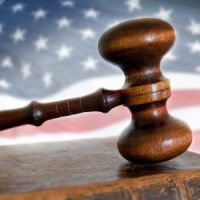 Immigration lawyers wanting additional Continuing Legal Education (CLE) credits and who have an interest in learning more about new developments and options for assisting prospective immigrants into the United States could benefit by attending the American Immigration Lawyers Association (AILA) 2023 Fall Conference and Webcast.
United States regulations and policy regarding government immigrants, foreign workers, asylum seekers, refugees, and more is always changing and in a way that is seemingly more and more stringent. The constant adjustments in laws and rules mean that immigration attorneys have a constant duty to stay on their feet and up-to-date on everything so they can best represent and advise their clients. The Atlanta immigration attorneys at Shirazi Immigration Law Inc. discuss an upcoming Fall 2023 continuing learning opportunity offered by the AILA in Scottsdale, AZ.
AILA Fall 2023 Conference 
In 2023, AILA is offering a conference and webcast on Friday, September 29, in Scottsdale, AZ. There are three areas that will be covered that may be helpful for immigration lawyers to be informed of and updated on. These are:
Athletics, Culture, Entertainment, and Science (ACES) Track 
For more critical immigration information on what options are available to individuals in any of these industries, lawyers will benefit from learning updated USCIS policy (O-1B chart), travel itinerary, RFE trends, Visa retrogression, backlogs and delays, industry trends, and more.
Asylum Track 
For more information and the newest developments in U.S. asylum law and how to navigate the current climate of the U.S. asylum system, lawyers would benefit from this session.
Categorical Approach Track 
As an advanced-level session, this deep-dive analysis will scrutinize categorical and modified approaches across federal circuit courts of appeal related to immigration effects of criminal activity.
If you plan on attending in-person, you can select the track you prefer ahead of time to go to on September 29. In addition, you will also receive recordings for all of the tracks to ensure you have information on everything being presented at the conference.
The cost to attend in-person is $695, and to attend virtually, the cost is $575. As a full-day conference packed with essential information, sessions begin at 7:00 a.m. sharp and end at 6:00 p.m.
In appropriate jurisdictions, AILA will be filing for CLE credits for eligible participants to receive. One may obtain as many as 9.0 credits. Specific details apply regarding rules and procedures for obtaining credits.
The conference was held at:
Westin Kierland Resort & Spa
6902 E Greenway Parkway
Scottsdale, AZ 85254
The Complexity of the U.S. Immigration System
 The United States is one of the most coveted and desired locations to travel to and live for individuals from around the globe. But, the laws concerning immigration are increasingly becoming more complex. Attorneys wanting to stay abreast of changes and updates to U.S. immigration law must arm themselves with the most current and correct information to help their clients seek their American Dream.
An Atlanta, GA, immigration lawyer at Shirazi Immigration Law Inc. can assist you with all of your U.S. immigration questions and needs.
For a consultation to discuss your needs and case, please call Shirazi Immigration Law Inc. today at 404-523-3611.