Second Round of Random Selection for H-1B Visa Lottery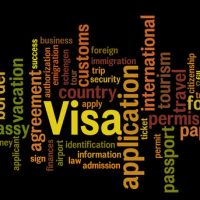 If you live outside of the United States and are trained in areas like finance, technology, engineering, or another specialized field, then you would apply for an H-1B Visa if you would like to come to the United States to work. The H-1B Visa allows employers throughout the United States the option of hiring nonimmigrant workers with specific qualifications to come to the U.S. and work for a specified amount of time.
There is such a high demand for the H-1B Visa that the number of applications that U.S. Citizenship and Immigration Services receives is astounding. As a result, only a limited number of visas are issued each year. The cap on the number of visas issued annually means that prospective H-1B workers would have to register electronically and then be entered into an H-1B lottery. It is possible to check your status online and see if you were selected, not selected, or denied. Applicants are selected at random and it costs $10 to register for the lottery. However, this fee could be increased in the future.
For questions related to coming to the United States to work or live, the Atlanta nonimmigrant visa attorneys at Shirazi Immigration Law Inc. can help. Call today to speak with a knowledgeable attorney for guidance and support throughout your journey navigating the U.S. immigration system.
Additional Selection Period 
When you check your status, if it shows that you are selected, then congratulations. You can continue to work through the U.S. immigration process and take the next step of applying for your H-1B Visa. If you were not selected, then you may not apply for the visa this round. Instead, you would have to wait for the application period that opens up for the next fiscal year. If you were denied, it is likely due to multiple registrations. In other words, you applied too many times during a certain round.
As of July 27, 2023, it was announced by USCIS that another selection will be held for individuals that registered in the fiscal year 2024. As a result, additional registrants will be chosen through the random selection method. Those individuals that are selected in this second round will be notified. Then, these individuals will be able to file their H-1B petition.
An H-1B Visa does not allow for permanent residency. Though, when one obtains their H-1B Visa, they have the ability to apply for a green card. Still, there is the potential that it could take a while to obtain one's green card.
Speak to a Georgia Immigration Attorney Today 
It was estimated that lottery applicants in the 2019-2020 season had around a 32% chance of selection. If you have questions about the H-1B Visa and if it is right for you to come to the United States to work and potentially stay, then an attorney can provide you with answers and more resources.
It is essential that your H-1B application has all the required documentation and that everything is completed correctly. An Atlanta, GA, immigration lawyer at Shirazi Immigration Law Inc. can assist you with this.
For a consultation to discuss your needs and case, please call Shirazi Immigration Law Inc. today at 404-523-3611.
Source:
uscis.gov/newsroom/alerts/uscis-will-conduct-second-random-selection-from-previously-submitted-fy-2024-h-1b-cap-registrations