How to Avoid a Rejection of your Application for Asylum and for Withholding of Removal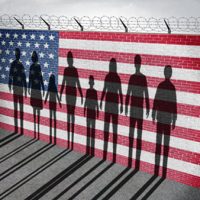 If you are coming to the United States and want to apply for Asylum and Withholding of Removal, then you must file Form 1-589. The problem that so many immigrants have on their journey to come to the United States is not understanding the process, what is needed for entry, and errors with their applications. Many of these issues are entirely avoidable with the help of an attorney.
The Atlanta immigration attorneys at Shirazi Immigration Law Inc. can help you if your goal is to gain access to live, stay, vacation, or work in the United States. Recently, U.S. Citizenship and Immigration Services (USCIS) has provided valuable tips for filling out the application, formerly known as withholding of deportation, that may be helpful for individuals for whom this form is appropriate.
Top Tips To Successfully Apply for Asylum and for Withholding of Removal in the U.S. 
USCIS has experienced a marked increase in the number of I-589 forms or applications for Asylum and for Withholding of Removal. A common problem that has been identified and has caused several rejections is both the incomplete and improper filing of this application. As a result, USCIS has developed informative tips for filling this form out correctly and thoroughly so that it has a greater chance of being accepted.
The following recommendations have been identified and explained here:
You must review the instructions that indicate eligibility guidelines for yourself, your spouse, and your children.
You may be able to file online. Using the USCIS Filing Instructions Tool will help you determine if you can.
The most recent and updated version of Form I-589 was 3/01/2023. The date of the form will be located at the bottom, where the instructions are found. It is imperative that you check your form first to ensure you have the right edition.
You must include every page of Form I-589. Review to ensure that each page has its number and correct form edition. Failure to include all pages or using the wrong edition could lead to rejection.
Do not forget that Part D on page 9 must be signed.
Every aspect of the form must be completed in English.
Do not submit multiple copies of the form or numerous copies of supporting documentation.
It is required that you file your form at the right location. Failure to file in the right place can lead to a rejection.
For more helpful tips on filing Form I-589, you may read the Form Filing Tips section of the document.
If you have any questions or need support from USCIS, then you may look at the options for contacting the agency by clicking on the USCIS contact page.
Call an Atlanta Immigration Attorney Today 
These tips can be a helpful aid for you when filing out Form I-589. However, if you have questions and want to be sure that you do not make any mistakes that can lead to delays and rejection, you may reach out to an attorney at Shirazi Immigration Law Inc.
For a consultation to discuss your needs and case, please call an Atlanta, GA, immigration lawyer, Shirazi Immigration Law Inc., today at 404-523-3611.
Source:
uscis.gov/i-589