4 Essential Requirements for Family-Based Immigration Into the U.S.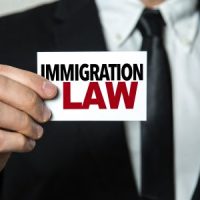 Keeping your family together is very important for many households. In this global world, though, people can easily move around and as a result, sometimes leave family behind to pursue new opportunities in other countries.
If you are living in the United States as a permanent resident or citizen and you have family living in another country that you would like to bring to the U.S. there are certain requirements that you must meet for a successful application.
The U.S. immigration system can be difficult to navigate which makes it hard to keep families together and living in the country. The good news is that individuals wanting to learn more about U.S. immigration law and the pathways that may exist to bring their families to the country to stay with them can choose to work with a knowledgeable immigration lawyer.
The Atlanta family immigration lawyers at Shirazi Immigration Law Inc., can advise you of your options for bringing family members to the U.S. in the most expedited and least stressful way. The attorneys at Shirazi Immigration Law Inc., have extensive experience working through the U.S. immigration system and are thoroughly familiar with how it operates. When you need your petition to be successful, trust the assistance of an attorney at Shirazi Immigration Law Inc.
What Do Sponsors Need to Have to Bring Family Members to the U.S.?
 If you have a family member that you would like to bring over to the U.S., then you have to be approved as a sponsor of that family member's immigration application. To be eligible for this role, the following four elements must be true.
You submitted a Form I-130.
You are a citizen or a lawful permanent resident of the United States.
Your earnings are a minimum of 125% above the U.S. poverty level.
You are related to the individual family member you would like to bring to the U.S.
During the process of applying to sponsor a family member from abroad, specific preference categories for the family member you would like to bring over do exist. The highest of which are individuals who are immediate relatives. These individuals, parents, spouses, and unmarried children under the age of 21 usually get priority preference and have a greater chance of having their application accepted.
It can be stressful to have family members living far away and then trying to figure out the best approach to work through the immigration system to get them to the U.S. The process is notorious for being difficult and even confusing. And, given that the laws are always changing, it can be even more challenging to figure out what to do. This is where an experienced attorney can assist you and help you get the best outcome.
Call an Atlanta Immigration Attorney Today 
If you have any U.S. immigration-related questions or would like help navigating the system, please reach out to an attorney at Shirazi Immigration Law Inc.
For a consultation to discuss your needs and case, please call an Atlanta, GA, immigration lawyer, Shirazi Immigration Law Inc., today at 404-523-3611.