Sign up for AILALink Training Today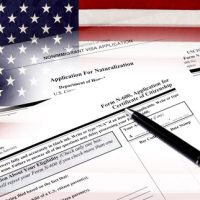 There are approximately 17,558 immigration lawyers and attorneys who are practicing throughout the United States in 2023. This is an increase in the industry of 7.9% from the previous year. In fact, on average over the last five years, the number of businesses in the U.S. immigration industry has been growing consistently at a rate of 7.9%.
Staying updated on resources and news related to the U.S. immigration system is essential for these professionals. AILALink is considered to be a practical and comprehensive way for immigration attorneys to conduct research. As an online immigration law library, this tool is critical for immigration lawyers to access.
Read on as our Atlanta immigration attorneys at Shirazi Immigration Law Inc., provide useful information about AILALink training to trusted and respected immigration law professionals throughout the United States.
There are several ways that AILALink assists lawyers in practicing immigration law including:
Access to the most current and up-to-date information such as legislative and regulatory news.
Offers both primary and secondary sources like the INA, CFR, FAM, agency correspondence, manuals, and much more.
Ability to review AILA publications.
Accessing Fastcase Premium to research federal and state case law, statutes, regulations, and more that are compiled in an easy-to-navigate database.
The site is regularly updated to stay current on the latest information.
Organizational tools including bookmark, note, and folder features that help streamline immigration law research.
Need Help Using AILALink? 
If you would like to learn more about how to fully use this robust online resource, then you can easily sign up for AILALink training. The platform is easy to use and once you are familiar with how to get started, you will be able to immediately begin doing research on the database. Additionally, for lawyers who would like assistance with using the platform for advanced searches, there are regularly scheduled webinar training sessions available.
To sign up for a virtual training session, you can access the AILALink training site here. It is important to note that space is limited. So, signing up as soon as you are able is recommended.
Any other questions that you may have about the online immigration law library and if you would like to speak to the attorney-editor, then you are welcome to sign up for a 15-minute time slot conducted via Zoom.
The American Immigration Lawyers Association (AILA) is a national bar association that is composed of legal professionals who both practice and teach immigration law in the United States. As a nonpartisan and not-for-profit, voluntary bar association, the AILA is dedicated to helping immigration lawyers and professors with continued education opportunities, useful information, expertise, professional services, and resources. The AILA has more than 16,000 members that participate through 39 chapters with over 50 national committees.
Call an Atlanta Immigration Attorney Today 
If you have questions about immigration law in the United States, an attorney at Shirazi Immigration Law Inc., offers guidance and assistance.
For a consultation to discuss your needs and case, please call an Atlanta, GA, immigration lawyer, Shirazi Immigration Law Inc., today at 404-523-3611.
Source:
aila.org/publications/ailalink/sign-up-for-an-ailalink-training?utm_source=Recent%20Postings%20Alert&utm_medium=Email&utm_campaign=RP%20Daily