Is the Cost to Become a U.S. Citizen Expensive?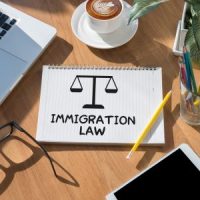 When the goal is to come to the United States and obtain citizenship, the path forward may not be the easiest, and at times, it can be confusing. But, when everything is done correctly, the desired result may be obtained. There are so many considerations that prospective citizens of the United States face. Some include figuring out which documents are required, making sure to fill out documentation properly and provide the right supporting information, filing deadlines, and more. In addition to the administrative actions and tasks that must be done, there is also the cost of immigration into the US.
It is not uncommon for a prospective immigrant to wonder what the cost would be to come to the US. After all, not everyone has unlimited funds and disposable income, which makes it easy to pay for immigration costs. Knowing how expensive it is to come to the United States is just one of the critical pieces that prospective immigrants should be informed about so they are prepared when they start the process of immigrating into the country.
For questions related to the cost of immigrating to the US and for assistance within the immigration system, the talented and experienced Atlanta immigration attorneys at Shirazi Immigration Law Inc., can help with the entire process from all of the paperwork that is needed to the cost of coming to the US.
What is the Cost of Coming to the United States in 2023? 
Everyone has a budget and priorities. Determining where money should be funneled to and go within one's budget is always essential to keep one's head above the water. If you want to come to the United States, it is only natural to inquire about what to expect in terms of cost.
In 2023, application and biometric data fees will come to approximately $725. There are exceptions, though. Applicants who are 75 years and older will not have to pay the cost of the biometric data, which will save these individuals around $85.
If this cost of US citizenship is unaffordable for your specific circumstances, you may still have hope. It is possible to apply for either a full or a reduced waiver. If US Citizenship and Immigration Services (USCIS) approves Form 1-912, then the expense of becoming a citizen is waived. On the other hand, if Form I-942 is approved, then a reduction in citizenship costs are reduced to only $405.
Speak to an Immigration Attorney in Atlanta Today 
If US citizenship seems cost-prohibitive, then there may be options to help with this issue, including reduced or waived fees. There are eligibility requirements for approval, though. For example, individuals who want a full waiver of fees must have an income level less than 150% of the poverty level. Those who are qualified for a reduced fee must have an income that is between 150% and 200% of the established poverty level.
For a consultation to discuss your needs and case, please call an Atlanta, GA, immigration lawyer, Shirazi Immigration Law Inc., today at 404-523-3611.
Source:
uscis.gov/i-912