Are You An Immigrant In Need Of Legal Help?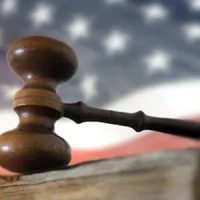 If you are an immigrant, it can be incredibly difficult to navigate the legal system on your own. With different rules and laws as well as a language barrier, it can be overwhelming to try and understand. It can also be scary to be facing criminal charges or having to deal with any kind of legal matter if you are in the country illegally or are concerned about how the charges or lawsuit will jeopardize your green card or resident status. Further, many immigrants came to the United States either to flee atrocious and dangerous conditions or as the result of criminal activity, such as human trafficking. All of these situations are ones that an experienced Georgia immigration attorney can help with. Although, depending on your circumstances, you may feel very hesitant talking to anyone, the immigration attorneys at Shirazi Immigration Law can offer you a confidential consultation. If you would like to talk specifically about your case, you are welcome to contact our office to schedule a confidential consultation today.
Legal Options for Victims of Crimes, Human Trafficking, and Abuse
If you are an immigrant who has been human trafficked or who was brought into the country as a result of human trafficking, there are two visa options available that may be a good fit for your situation. A T Visa is the best option for someone who was brought into the country through human trafficking, which is a fairly broad definition, encapsulating anyone who was forcibly brought or tricked into coming to the United States. As a condition of the visa, you may be required to help law enforcement, however, in some circumstances you may be exempted from this requirement. U Visas are another option for individuals who have been human trafficked or been victims of crimes. If you are a victim of domestic abuse by the parent or partner who you are relying on for a green card, there is a legal avenue to help you apply directly for your own green card. Talking to a lawyer can help you determine the best option for you based on your needs, goals, and specific circumstances.
How a Lawyer Can Help
Every case is different, and only an experienced immigration lawyer can really assess and weigh all the facts and circumstances at play in your case. Regardless of your issue, a lawyer can assess it to determine the best path forward and ensure that you will have an advocate on your side, representing your interests, and making sure that the process unfolds and is navigated as seamlessly as possible. People can live in fear for a long time because they are too scared to ask for help. Talking to a lawyer is a great step forward, regardless of what your next step is. 
Talk to a Georgia Immigration Lawyer
If you are an immigrant interested in pursuing naturalization or who is in need of assistance with a legal matter, Shirazi Immigration Law is ready to help. Our Atlanta citizenship & naturalization lawyers will assess your needs and case to determine the best path forward and advocate for you every step of the way. With offices in Moultrie and Atlanta, Georgia, Shirazi Immigration Law will fight for the best possible outcome in your case. Contact us today to schedule a confidential consultation.