Can I Work In The United States While Waiting For My Green Card?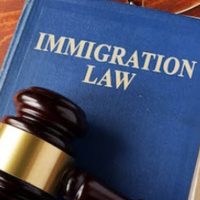 Green card applications can take a long time to process, so it's understandable that you may need a way to support yourself and/or your family while your approval is pending. It's important to understand that merely applying for a green card does not give you the green light to start working. In order to work legally in the U.S. while waiting for your green card application to be approved, you must receive a separate work permit, which is known officially as a Work Authorization Document.
Do I Qualify for a Work Authorization Document?
If you are currently in the United States and are the relative of a U.S. citizen or green-card holder you may qualify for a work permit. If you are currently abroad then you do not qualify. For relatives of U.S. citizens, the application for your work permit is usually filed as part of your initial green card application materials. On the other hand, if you are related to a green-card holder you must file the application for your green card before you are eligible to file an application for a work permit. For these individuals, after they have filed their green card application, they can file a separate application for their work permit by completing and submitting form I-485. It should be noted that individuals who were already working legally in the United States under an H-1B or L-1 visa, can continue working while their green card application is pending.
How Long Does it Take to Get a Work Permit?
Unfortunately, like the process of obtaining a green card, it is likely to take quite a while to receive a work authorization document. While in the past it has taken as little as 90 days after applying to receive a work permit, the USCIS currently has a huge backlog, which is resulting in much longer waiting times. Relatives of U.S. citizens can currently expect to wait approximately 5-7 months after submitting their application to receive a work permit. As noted above, relatives of green-card holders must wait to file the I-485 form until after they have filed their green card application. Before they can file the I-485 form, they must also have received a visa number. This can result in a wait time of 19-25 months before they receive their work authorization form, so it's important to plan for this financially, as it may be over a year before you are able to legally begin working in the United States.
Schedule a Consultation with Shirazi Immigration Law
If you require assistance with an immigration-related matter, such as applying for a green card or working permit, the experienced Atlanta citizenship & naturalization attorneys at Shirazi Immigration Law, with offices in Moultrie, and Atlanta, Georgia, are ready to help. Contact us today to schedule a consultation and find out how we can help you accomplish all of your immigration-related goals as painlessly and efficiently as possible.
Resource:
uscis.gov/i-485