Why Was My Green Card Application Denied?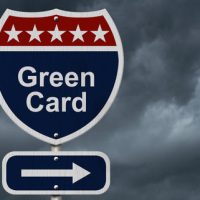 A lot of work, effort, and expense goes into completing a green card application, and it can be frustrating waiting a long time to hear back from United States Citizenship and Immigration Services (USCIS) only to receive a denial. There are many reasons that your green card may be denied. Some of these reasons are minor errors or omissions that may be corrected, while others may require more in depth understanding and assistance from legal counsel. In this post, we'll review some of the most common reasons that green card applicants receive a denial. However, there is no guarantee that these reasons apply to you. The best way to ensure that you are receiving information specific to your application and circumstances is to consult with an immigration attorney.
Common Reasons for Green Card Denials
Health-Related Reasons. A medical examination report is required to be included with your green card application. If this report is not included, it is a basis for denial. Additionally, if it is shown that you have a communicable disease or a physical or mental disorder that may pose a risk to yourself or others, or that you are addicted to illegal drugs, these can be bases for denial. There are also certain vaccines required for approval. If you have not received these vaccines by the time you submit your application or failed to include proof of them, this can also be a cause for denial.
Criminal History. Having committed crimes of "moral turpitude," multiple crimes, or crimes related to drug trafficking, prostitution, money laundering, or the suppression of religious freedom can all be grounds for denying an application. If you did not provide sufficient information on your criminal history or simply answered "yes," to one of the questions relating to your criminal history without providing more information, this may be why your application was denied.
It Seems Likely That You Will Become Dependent on the U.S. Government for Support. If, based on your age, health, income, and career prospects, it seems unlikely that you will be able to support yourself independently in the United States, your application may be denied. Having an affidavit of support can help avoid this outcome.
Previous Immigration Violations. If you entered the country illegally, overstayed your visa, or seem to have employed fraudulent means of entering the country, your application may be denied.
Errors, Omissions, and Failure to Follow Instructions. The process of applying for a green card can be a rather lengthy process, requiring many forms to be completed, as well as extensive documentation, and multiple fees to be paid. Particularly if you are completing this process without having a strong grasp on the English language or the expectations of USCIS, it is easy to make mistakes that will result in a denial, but that could easily be remedied with the proper guidance.
Schedule a Consultation with an Attorney
If your green card application has been denied, the experienced Atlanta citizenship & naturalization attorneys at Shirazi Immigration Law can help identify the cause of denial and file a motion to reopen your application or to appeal the decision. With offices in Moultrie, and Atlanta, Georgia, our attorneys are ready to help you. Contact us today to schedule a consultation.
Resource:
uscis.gov/green-card