What Are The Requirements For An EB-5 Visa?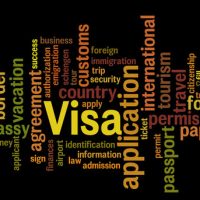 The EB-5 Investment Visa program can provide a unique and excellent opportunity for overseas investors to begin building a life and income in the United States. Essentially, the EB-5 Visa requires a foreign investor to invest a certain amount of money in U.S. business, either by starting their own venture or by investing in an existing approved one. In exchange, the investor will receive a green card, which will allow them to live anywhere in the United States. If you believe this visa may be a good fit for you, continue reading to ensure that you understand and can meet all of the requirements. Of course, the best way to get an accurate understanding of your eligibility is to speak to a Georgia immigration attorney. If you would like advice from a qualified expert based on the specifics of your situation, feel free to contact Shirazi Immigration Law to schedule a consultation.
Financial Requirements for an EB-5 Visa
In order to qualify for an EB-5 visa there are a number of requirements that must be met. It is important not to invest in a U.S. company with the intention of applying for the EB-5 visa without first reviewing all the visa's rules to ensure that the investment qualifies. First, there is a minimum required investment amount. Generally, this amount will be $1,000,000. However, in Targeted Employment Areas (TEAs) the amount is only $500,000. TEAs are areas identified by the United States Citizenship and Immigration Services (USCIS) as needing more economic growth. The money that EB-5 visa-applicants invest must create at least ten full-time jobs for U.S. citizens or permanent residents. It's important to note that even if you invest in a TEA, you are not required to live where the business is that you invested in. Your green card will entitle you to live anywhere in the United States. However, in order to be approved you will have to demonstrate that you have made an investment in a USCIS-approved venture and that the money you invested came from a legal source. You can prove the source of your money by providing tax documentation. It's also important to ensure that your venture is a qualifying one. The business must either be one that you are creating, or one that was created or restructured after November 19, 1990. You will become a limited partner in the venture and will receive income based on your investment in a percentage amount negotiated between you and the company. If for any reason your application for an EB-5 visa is not approved, your investment will be returned to you.
Schedule a Consultation with Shirazi Immigration Law
If you are considering an EB-5 visa or require assistance with an immigration-related matter, the experienced Atlanta citizenship & naturalization attorneys at Shirazi Immigration Law are ready to help. With offices in Moultrie, as well as Atlanta, Georgia, we are ready to fight to help you get the life you want. Contact us today to schedule a consultation.
Resource:
uscis.gov/working-in-the-united-states/permanent-workers/employment-based-immigration-fifth-preference-eb-5/about-the-eb-5-visa-classification