Can I Travel Outside Of The United States If I Am A Permanent Resident?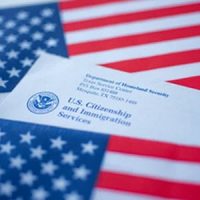 The ability to travel in to and out of the country is one of the benefits that comes with becoming a lawful permanent resident of the United States, however, don't go packing your suitcase for a foreign getaway just yet. The process of reentry can be risky and complicated for many immigrants, even those who have become lawful permanent residents. It's important to understand the requirements and familiarize yourself with the risks before making a decision. In general, if you have a complex immigration case, a criminal record, or any pending criminal charges, you should consult with an experienced immigration attorney on whether it will be okay for you to travel out of the country. The information in this article is intended to be general, but if you would like to receive personalized advice from a Georgia immigration attorney about your unique issue, you are welcome to contact Shirazi Immigration Law to schedule a consultation.
Things to Keep in Mind When Traveling Outside the U.S. as a Permanent Resident
The first important thing to remember when traveling outside of the U.S. is to make sure you have all necessary travel documents. This will include the passport from your country of origin, as well as your green card. Note that the green card alone will not be sufficient for travel, although it will be for re-entry back into the U.S. If you have not yet received your green card, an I-551 stamp in your passport should suffice. If you have recently applied for an adjustment in status or for refugee status, you will need to apply for and receive an Advance Parole document before embarking on any travel. This document will allow you to travel without having your application for refugee or other adjustment in status to be cancelled. If you have a refugee application pending it is a good idea to consult with an attorney before deciding to leave the country to ensure that you have taken all necessary steps, that you will be permitted to reenter, and that your application will not be affected.
The biggest risk to those traveling outside of the country is that they will not be permitted to reenter or that their application will be cancelled. An application can be cancelled and reentry may be denied if someone appears to have abandoned their intention to remain indefinitely in the United States. Short trips abroad may be fine if not so frequent as to call into question whether the United States is actually the primary residence of the applicant. However, if someone leaves the country for an extended period of time or does so in a way as to raise questions about if they will return, this can be grounds for being found inadmissible. Trips that last 180 days or more may also be grounds for denying reentry. Additionally, if you have any pending legal charges it is critical that you speak to your attorney before you leave the country. If you are charged with engaging in any illegal activity while outside of the country, this may also impact your ability to reenter.
Talk to a Georgia Immigration Law Attorney
If you live in Georgia and are in need of assistance with an immigration-related matter, or would like help navigating the family immigration process, the experienced Atlanta family immigration attorneys at Shirazi Immigration Law can help. With offices in Moultrie and Atlanta, Georgia, our lawyers are ready to fight for the best possible outcome in your case and work to unite your family here in the states. Contact us today to schedule a consultation.