DHS Asking for Public Comments on Proposed Remote Employment Documentation Verification Pilot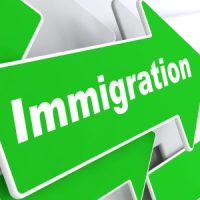 Recently, the Department of Homeland Security (DHS) has invited the public to comment on a potential new pilot program where employers who are not enrolled in E-Verify can use a remote examination process to verify their employees' work status via the Form I-9. The notice was published in the Federal Register on August 3, 2023. Comments will be closed on October 2, 2023.
Read on as the Atlanta immigration attorneys at Shirazi Immigration Law Inc. discuss the potential pilot program and what goals it aims to accomplish.
Employment Verification Pilot Program 
The way that businesses ensure their workers are verified and lawful to be employed in the country is something that there has been plenty of debate on in the United States. Figuring out what best practices and methods can be used is necessary to help businesses abide by the law and only employ those authorized to work in the U.S. In an attempt to make the employment verification process modernized and more flexible, DHS is considering allowing remote document examination. This is only for those businesses that are in good standing with the current E-Verify system.
The remote verification pilot program would compare the current in-person system for verifying Form I-9 with the security impacts of doing so remotely. Certain facets will be examined, including the prevalence of fraud, error rates, and the presence of discrimination.
Several employers nationwide who are not current E-Verify employers with less than 500 employees may participate in the pilot program. There is an online application available for interested and qualified companies wanting to join. Throughout the pilot program, companies would be contacted by ICE to obtain data on hiring updates and requests for physical documentation inspections. It is important to note that companies involved in the pilot program are not immune from audits and investigations.
DHS is eager to hear feedback and obtain commentary from the public.
Of all the industries that are enrolled in E-Verify, approximately 24.9% of the companies are in professional, scientific, and technical services. These industries have the most significant number of companies participating in the E-Verify system according to E-Verify.gov.
E-Verify is a system where the information from the Form I-9 is compared against records from the Department of Homeland Security and the Social Security Administration to ensure that the prospective employee is authorized to work in the U.S. Individuals that accept a job offer must complete the Form I-9. That information is then used by employers to input into the E-Verify system. The results are rendered quickly, within as little as five seconds or less.
Call an Atlanta Immigration Attorney Today 
There are pathways available to foreign nationals that are interested in coming to the U.S. for lawful employment. One may be right for you. An Atlanta, GA, immigration lawyer at Shirazi Immigration Law Inc. can discuss your options if you are intending to travel to the U.S. for work.
For a consultation to discuss your needs and case, please call Shirazi Immigration Law Inc. today at 404-523-3611.