ESTA Reduced to 1 Year for Hungarian Passport Holders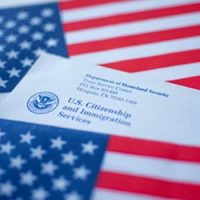 Effective as of August 1, 2023, the United States has limited Hungary's participation in the Visa Waiver Program (VWP). The Department of Homeland Security announcement now reduces Hungarian passport holders to only having an Electronic System for Travel Authorization (ESTA) for one year. Prior to this announcement, Hungarian passport holders had two years. Additionally, an ESTA for a Hungarian passport holder will be single-use only.
For more updates and information regarding U.S. immigration policies and law, please connect with an Atlanta immigration attorney at Shirazi Immigration Law Inc.
Why the U.S. Limited Hungary's Participation in the Visa Waiver Program?
 The VWP allows citizens of certain countries the ability to come to the U.S. for either reasons of tourism or business and stay for up to 90 days without having to obtain a U.S. Visa. Hungary is a provisional member of this program.
For visitors who are applying for entry under the VWP, specific requirements must be met, and these applicants must also have an ESTA. Visitors who are successful with their application and enter the country on the VWP may not change their status. Additionally, they may not extend their stay. Also, they are not able to work or study. For purposes of work or study, a visa is required. Someone who enters the country under the VWP will face significant and severe repercussions if they stay longer than 90 days.
The reason for the change is that of security. The Government of Hungary granted citizenship to almost one million people between the years of 2011 and 2020. The country's simplified naturalization process meant that these individuals were not vetted with adequate security measures. As a result, these individuals' identities have not been appropriately verified. Because Hungary has not sufficiently addressed these security vulnerabilities, all Hungarian passport holders will be affected by these new changes in policy.
Before these changes became effective, the United States asserts that it has made significant efforts to work with Hungary to address these security concerns so that the country's passport holders could still meet VWP requirements. However, the Hungarian government has refused to take action with respect to the security issues. As a result, the United States Government informed the Hungarian Government of the changes that were meant to protect both Americans and others in the country.
The changes will remain in effect until the Hungarian Government satisfies the VWP requirements. Hungary is one of 40 countries that is a member of the VWP.
In response to the changes, Hungary's interior ministry said that the country believes the U.S. actions were revenge on Hungarians. Also, Hungary will not provide data on Hungarians because it risks their security.
Call an Atlanta Immigration Attorney Today 
If you have questions about your ability to come to the United States, what programs you are eligible for, or what procedures you must follow, you can meet with an Atlanta, GA, immigration lawyer at Shirazi Immigration Law Inc.
For a consultation to discuss your needs and case, please call Shirazi Immigration Law Inc. today at 404-523-3611.
Source:
aila.org/infonet/dhs-announcement-of-esta-changes-for-hungary?utm_source=Recent%20Postings%20Alert&utm_medium=Email&utm_campaign=RP%20Daily