Do Victims Of Human Trafficking Have Protections In The United States?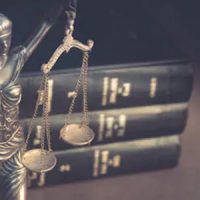 Trafficking in persons, or human trafficking, is a despicable crime. It is an abject human rights abuse and a means of degradation. According to the United States Department of State, human trafficking can be the slavery of people forced to perform acts of labor or sexual acts. The issue is a real problem in the United States and throughout the world, with approximately just shy of 28 million victims enslaved in trafficking at any given time. And, it is not only one age, gender, or nationality that is subject to human trafficking. Traffickers will go after anyone they believe is a target they can exploit.
The United States is a compassionate land that understands there are situations where people are subject to horrific and terrible life circumstances that put their health and safety at risk. Because of this, some protections should be made available to assist them in escaping abuse. Victims of human trafficking in the United States may be eligible for either a U or T Visa as a means to citizenship.
Suppose you have questions about visas in the United States and what your options are to flee an abusive situation for safety. In that case, the Atlanta crime victims' immigration lawyers at Shirazi Immigration Law Inc. can meet with you and go over what methods may be available.
How Immigrants Who Are Trafficked Can Seek Safety in the United States 
Anyone can get caught up in human trafficking and victimized. Though, there are certain groups that are more vulnerable, with the immigrant community being one. There are a plethora of reasons why these individuals are susceptible to human trafficking. Immigrants may not know English and have difficulty communicating, they may not understand their rights and what services are available to help them, and they also could feel intimidated and afraid to reach out to law enforcement.
However, there are methods and means that the United States immigration system has that can address the issue of human trafficking. Two visas exist within the United States that are aimed at helping victims of human trafficking obtain their green cards.
The first is the T Visa. If you were abducted, transported to the U.S., and forced into human trafficking, the T Visa might apply to your situation. There are some requirements to get a T Visa, including potentially becoming involved in an official investigation in addition to clearly showing that if you are deported, you face a heightened risk of harm and substantial hardships.
The U Visa is a second option that can help sex crime victims, including those taken into the sex trade, to show that they are subject to intense abuse if they are removed from the country. Additionally, it may be necessary to participate in an investigation.
Speak to a Georgia Immigration Attorney Today 
The horrors that victims of human trafficking have to experience and endure are unimaginable for most of us. Individuals in these situations need options, and the T or U Visa could be how one escapes modern-day slavery. The United States Citizenship and Immigration Services (USCIS) indicates that U Visa petitioners have an 87% success rate. Yours may be approved too.
For a consultation to discuss your needs and case, please call Shirazi Immigration Law, Inc. today at 404-523-3611 for the Atlanta office, 229-520-8875  for our office in Moultrie and (706) 622-3313 for our office in Dalton.
Source:
dhs.gov/sites/default/files/publications/PM_15-4344%20U%20and%20T%20Visa%20Law%20Enforcement%20Resource%20Guide%2011.pdf