Will Marijuana Use Jeopardize Your U.S. Immigration Case?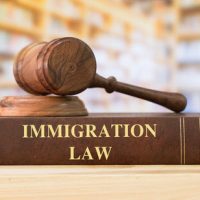 The majority of states in the United States have enacted some form of protection and legalization for the use of marijuana recreationally, medically, or both. In fact, only four states in the nation still have marijuana fully illegal. This trend shows that an increasing majority of the country believes that access and use of marijuana and associated products, in some capacity, is acceptable. Still, even though a state may determine that it is legal to some degree to use marijuana, under federal law, marijuana use remains illegal.
Suppose your dream was to come to America and take advantage of the opportunities and lifestyle that the country offers, but you got into trouble using marijuana. In that case, you may be concerned about how this will impact your ability to stay in the country and potentially become a naturalized citizen. As an immigrant, you know that everything you do and your behavior are under a microscope. So getting into any type of trouble can be nerve-wracking and be a source of tremendous distress.
If you are concerned about your immigration case because of a possible violation while in the United States or for another reason, you can come in to see one of the experienced and compassionate Atlanta immigration attorneys at Shirazi Immigration Law, Inc. Our team has more than two decades of experience advising and assisting individuals on how to make their immigration dreams to the United States come true.
How Marijuana Can Affect Your Immigration Case in the United States 
The issue of marijuana use is a tricky one. This is because of the conflicting and sometimes confusing laws surrounding its use. For instance, as mentioned earlier, the Federal Controlled Substances Act indicates that marijuana is a Schedule I drug. As a result, federal law makes marijuana illegal. At the same time, in a particular state, such as California for example, it is entirely legal.
There is a chance that violating drug laws in the United States could result in your immigration case becoming inadmissible. One factor that determines who can come to the country legally is that individuals must exhibit what is described as "good moral character." Drug law violations may indicate that good moral character does not exist in the applicant, and because of this, they will be ineligible for naturalization.
Due to the intricacies that go along with marijuana use, the issue is not one that will automatically mean that your immigration dreams have been ruined or shattered. It may still be possible to obtain a visa or green card. Here, it is essential that if you hit a snag, such as encountering a problem due to marijuana use or possession, you speak with an attorney immediately to protect yourself.
Call the Atlanta Immigration Attorneys at Shirazi Immigration Law Inc., Today 
It is understandable to be worried about how something that seems innocuous, like the use of marijuana, could actually jeopardize your ability to come to the U.S. legally. Luckily, there may be some wiggle room with such an infraction.
For a consultation to discuss your needs and case, please call Shirazi Immigration Law, Inc. today at 404-523-3611 for the Atlanta office, 229-520-8875  for our office in Moultrie and (706) 622-3313 for our office in Dalton.
Source:
dea.gov/drug-information/csa