Does Every Country Have A United States Consulate?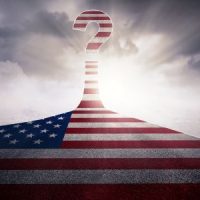 A United States Green Card or a Permanent Resident Card is a sought-after identification card that many people worldwide seek to obtain. When granted their Green Card, people can live and work permanently throughout the country. Getting a Green Card can be challenging. For help working through the process, the Atlanta consular cases & waivers attorneys at Shirazi Immigration Law, Inc. offer assistance.
People who are outside of the country and are eager to apply to obtain a Green Card must go to an interview before they will learn if they will be approved. Though, in another country, this interview happens at a consulate. However, if your country does not have a consulate, then you must go to the nearest one to you and that could be far away in another country. Everybody's situation is different, and what must be done to get a Green Card can vary from person to person.
What Happens in Countries Without United States Consulates?
There are countries across the globe that do not have a United States consulate within their borders. There are as many as 67 countries that do not have a consulate or do not have one that can process Green Card interviews. What does this mean for those wanting a U.S. Green Card? An individual wanting a Green Card with no consulate in their home country will have to travel to have an interview for this immigrant visa to be processed.
For some individuals, this means engaging in costly travel over long distances. It is estimated that there are at least 720 million individuals in this situation. For instance, some of the countries without a consulate include Mozambique, Norway, Iraq, Venezuela, Iran, and North Korea. On average, individuals that lack a U.S. consulate in their home country travel 669 miles for their interview. Essentially, for comparison's sake, this distance would be like traveling from Atlanta to Key West by flight. And many people travel much further than this to secure an interview.
There are 24 out of the 67 countries that have no consulate, and they also do not have an embassy. 28 countries out of the 67 may have a consulate, but these centers only process temporary nonimmigrant visas. In other words, if people in these 28 countries want to come to the United States, they can do so only momentarily and cannot stay to live permanently. Some reasons why temporary nonimmigrant visas are necessary are for instances where medical treatment is desired in the United States or to study abroad, for example.
Speak to an Atlanta Consular Case & Waivers Attorney Today
You may experience many hurdles that come with immigrating to the United States. With the assistance of an experienced immigration lawyer, things may go much more smoothly for you. The Atlanta immigration attorneys at Shirazi Immigration Law, Inc. offer consultations to discuss all of your immigration needs, including those that are related to consular cases or waivers. To schedule yours, please call 404-523-3611.
Source:
uscis.gov/green-card