Why Do You Need A Police Certificate Of Clearance For A U.S. Green Card?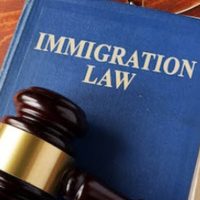 When applying for a Green Card in the United States, your background and history will be scrutinized. This includes if you have any blemishes on your record that indicate you were arrested or charged with a crime. If your background does show that you have evidence of criminal activity, this could hamper your attempts at getting a Green Card, and your petition can be denied.
In the United States, when you are ready to file your petition for a Green Card you must also include what is called a Police Certificate of Clearance. This document will be necessary for your evaluation.
Individuals looking to immigrate to America can benefit from working with an experienced attorney. This is true in a vast majority of cases and especially if you are unsure how your criminal history will affect your petition for a Green Card. In Georgia, the Atlanta consular processing and waiver attorneys at Shirazi Immigration Law, Inc. can help you from start to finish with each step of the process.
What is the Purpose of a Police Certificate of Clearance?
When living abroad, it will be necessary to include a Police Certificate of Clearance from every country that you have lived in for at least six months when you apply for your Green Card. If you were arrested in a particular country, then it does not matter how long you lived there. You will need to have this document submitted with your petition.
Each country has its own terminology for this document, and obtaining this certificate is not free. There are fees that must be paid, and these also vary from country to country. You can go to your local police department or connect with them to get your PCC.
Essentially, a PCC shows the United States if you were engaged in any criminal activities anywhere you have lived throughout your life. Any arrests on your record, if you were convicted of crimes, why you were arrested, and how your criminal arrest was resolved will all be included on your PCC. What you have on your PCC could be a factor that makes you eligible or ineligible for permanent residency in the country. So, if you are considering coming to the United States to live, a good recommendation is to get a hold of your PCC and see what it says.
Sometimes, individuals try very hard to obtain their PCC but to no avail. In this situation, if you have made earnest attempts to get it and were unable to, then you may still be able to petition for your Green Card without it. Although, the process may become harder for you to be approved.
Speak to a Georgia Immigration Attorney Today
Because of the complexities of applying for a visa in the United States and securing lawful permanent residency, working with an attorney is usually the best way to improve one's chances of success. For help obtaining your Green Card, for questions about the PCC, or for other immigration matters, the Georgia immigration attorneys at Shirazi Immigration Law, Inc. can help. Call today to schedule a consultation at 404-523-3611.
Source:
travel.state.gov/content/travel/en/international-travel/while-abroad/criminal-record-checks.html