How To Get A Visa For My Mother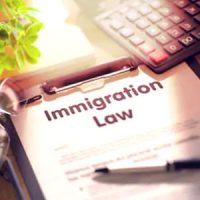 If you are an immigrant to the United States who now either holds citizenship, permanent residency, or another status, you may be eager to see family members who are still in your home county, either for a visit or more permanently. It can be very difficult to navigate all of the rules and regulations for immigration, and it can be hard to know which visa to choose or what stipulations apply. In this article we will provide general information on how to help your mother, father, or parents get a visa to come and visit you in the United States. However, immigration is complicated and no two cases are the same. The best way to get accurate advice is to speak directly with a Georgia immigration attorney. If you would like to talk one-on-one with an experienced immigration attorney, feel free to contact Shirazi Immigration Law to schedule your own personalized consultation. 
Does My Mother Need a Visa?
Not all foreign nationals and citizens of other countries require a visa to visit the United States. If they are simply coming to the states to visit (not for any business purpose, marriage, etc.) and they will be staying for 90 days or less, then it is worth looking into the visa waiver program option. The biggest criteria for a visa waiver is whether the individual is a citizen or national of a visa waiver program designated country. Currently, there are 38 countries designated. If the visa waiver program is not an option for your mother or parents, then you will need to apply for a visitor visa.
Applying for a Visitor Visa
If your parents require a visitor visa to visit the United States, then they will have to complete the non-immigrant visa application, which is available online. After your parents complete the application online, depending on their age, they may be required to attend an in-person interview at the U.S. Embassy or consulate in the country where they live. Generally, individuals 80 years of age or older are not required to travel to the consulate and no interview will be required, whereas if an individual is under 80 years of age an interview will be expected. It is your parent's responsibility to schedule this interview. It is always advisable to start the application process as early as possible, because the wait time for an interview can be very long, depending on the country where you are applying from.
Schedule a Consultation with Shirazi Immigration Law
If you need assistance obtaining a visa for a family member or with any immigration-related matter, the experienced Atlanta family immigration attorneys at Shirazi Immigration Law are ready to help. With offices in both Moultrie, and Atlanta, Georgia, Shirazi Immigration Law will develop the strongest legal strategy for your case and will fight to ensure the best possible outcome. Contact Shirazi Immigration Law today to schedule a consultation.
Resource:
travel.state.gov/content/travel/en/us-visas/tourism-visit/visa-waiver-program.html