The Commissioner Of The U.S. Customs And Border Protection Resigns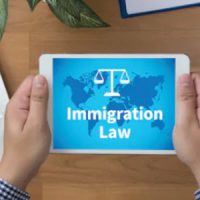 After being asked to resign his position and initially refusing, it has become official that the commissioner of U.S. Customs and Border Protection, Chris Magnus, has resigned. A resignation letter was sent to the President, who accepted it and thanked Magnus for his almost 40 years of service in law enforcement. The U.S. Customs and Border Protection agency manages border security. Magnus was only in the position for less than one year.
At Shirazi Immigration Law, Inc., our legal team keeps up to date on all matters related to changes in United States immigration law and evolving situations within the Department of Homeland Security. It is essential to be current on developments related to immigration in the United States to serve our valued clients better and help them meet their immigration objectives. If you would like help with an immigration matter in the United States, the Atlanta family immigration attorneys at Shirazi Immigration Law, Inc. offer support, assistance, and knowledgeable legal guidance.
Who Will Take Over As Commissioner of U.S. CBP While Magnus Has Left?
In his letter, Magnus said his resignation was effective immediately. And while he offered positive good wishes to the current administration upon his departure, the position cannot stay vacant. As a result, Troy Miller, who is the deputy commissioner, will take over in an acting role.
The position of CPB commissioner comes with the management of over 60,000 employees and is the largest law enforcement body in the country. The position is one that is Senate-confirmed. So, it is uncertain as of now who will fill that vacancy. Still, anyone that is nominated will have to go through the senate confirmation process just like Magnus previously did last October.
When Homeland Security Secretary Alejandro Mayorkas originally requested Magnus' resignation, he was hesitant to comply. For Magnus, he is quoted as saying that he was pleased with the progress he made with the agency and was committed to continuing the work. However, Secretary Mayorkas was prepared to fire Magnus if he would not ultimately submit his resignation.
The removal of Chris Magnus may be just one part of a more significant reorganization that many believe will happen within Homeland Security. This is especially true with the changes in congress in the most recent elections.
Controversy with immigration and the United States border affects hard-working and earnest foreigners who are doing their best to come into the country and live their American Dream. This is why the legal team at Shirazi Immigration Law, Inc. is always keen to keep up with all news related to updates in laws and personnel related to and impacting United States immigration.
Speak to an Atlanta Immigration Attorney Today
When you are working through the U.S. immigration system, it is advantageous to have the most experienced and skilled legal counsel on your side fighting on your behalf to make sure everything goes smoothly, and you meet your objectives. For help in Georgia, the Atlanta immigration lawyers at Shirazi Immigration Law, Inc. welcome you to call and schedule a consultation at 404-523-3611.
Source:
dhs.gov/employee-resources/customs-and-border-protection-cbp