What Family Members of U.S. Citizens are Considered Immediate Relatives?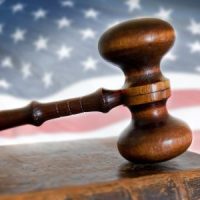 There are several reasons why having lawful U.S. permanent residence can be so beneficial, including the ability to travel around the country, leave the country and come back, obtain gainful employment, and more. Having a green card means that you are a lawful permanent resident, and this is why this card is so coveted. Green card carriers have the ability after certain requirements are met, to become naturalized citizens. And, for certain relatives of U.S. citizens, U.S. immigration law allows for preference in obtaining a green card.
If you are interested in the green card process, you may have many questions and be unsure where to start. The Atlanta family immigration lawyers at Shirazi Immigration Law Inc. can help.
Identifying Immediate Relatives Eligible For a U.S. Green Card 
If you qualify as an immediate relative of a U.S. citizen, then you have a greater ability to secure a green card quickly. This is good news. And, when you obtain your green card, as long as you do not do anything that violates your status and makes you deportable, you will be allowed to stay in the country for your entire life.
Immediate relatives that qualify for the perk of being put ahead of the line for obtaining a green card in the U.S. include:
Spouses that are legally married to U.S. citizens.
Young people under the age of 21 who have one or more U.S. parents.
Stepchildren of a U.S. citizen who became legal stepchildren before they were 18 years of age.
Adopted children of U.S. citizens or permanent residents when certain requirements are met, and the child was adopted before they were 16 years of age.
Parents of a U.S. citizen aged 21 and older.
When a U.S. citizen files an I-130 visa petition for all immediate relatives, green cards can be issued once the application process is complete.
It is essential that even if you are an individual who qualifies as an immediate relative, you do not have grounds for inadmissibility. Meaning that there is nothing on your record that would bar you from coming to the United States. Various issues related to criminality, security, health, and other concerns may result in an immediate relative being inadmissible.
According to the U.S. Department of Homeland Security, Office of Immigration Statistics, 48% of foreigners who came to the country from 1980-2022 that became lawful permanent residents eventually were naturalized. An additional 5% of these individuals during this timeframe became a citizen before they were 18 years of age by way of their parent's status.
Speak with an Immigration Attorney Today 
If you are an immediate relative, you are in luck. Your application for a green card and the ability to come to the United States as a lawful permanent resident might be able to be expedited. For more information, please reach out to a Georgia immigration attorney at Shirazi Immigration Law Inc. at 404-523-3611 for the Atlanta office.
Source:
uscode.house.gov/view.xhtml?req=granuleid%3AUSC-prelim-title8-section1153&num=0&edition=prelim