What Is The Difference Between Deportability And Inadmissibility In The U.S. Immigration System?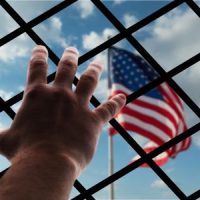 Deportability and inadmissibility may seem like they are quite similar on the surface. But in fact, these different words also come with different meanings according to the United States Immigration system. There are several instances where both non-citizens and permanent residents may face an alarming situation where their place in the country is in jeopardy. That is, they may either be inadmissible into the country or they may be deported and removed from the country.
If you are an immigrant struggling to figure out the best approach for entering the United States or you are living in the U.S. but may be deported, you need a seasoned and resourceful legal advocate on your side to help you through such a trying predicament. The Atlanta deportation defense lawyers at Shirazi Immigration Law, Inc. not only offer strategic deportation defense services but also can assist with all other matters related to U.S. immigration.
How Are Deportability and Inadmissibility Different?
To get the best understanding of the two terms deportability and inadmissibility it is first necessary to discuss what type of resident of the United States can be subject to such legal actions. Legal U.S. citizens that have legitimately obtained their citizenship will not have to worry about being deported from the country. However, if a resident is not a lawful U.S. citizen, then there are instances where removal may take place.
People who would like to enter the United States or be admissible, such as would be the case for new green card applicants, for example, may be denied. Contagious medical conditions, individuals linked to terrorist activities, and even drug-related issues are all some of the things that will render an application to be inadmissible. While difficult to achieve, it could be possible for an applicant that is deemed inadmissible to secure a waiver that helps them overcome their deficits. Here, due to the complex nature of such an objective, it is best to have an attorney helping you if it would even be possible for a waiver.
By contrast, a resident of the country that is currently inside the nation may become deportable. This means they may be taken out of the country. USA deportable alien rules are detailed in the Immigration and Nationality Act.
Non-citizens have the longest list of violations that would put them in this situation, but permanent residents like active green card holders also have guidelines they must follow too. If residents violate their conditions, they can become deportable. Also, permanent residents that are in breach of the terms of their status and outside of the country may become inadmissible. For a consultation to discuss your needs and case, please call Shirazi Immigration Law, Inc. today at 404-523-3611 for the Atlanta office, 229-520-8875  for our office in Moultrie and (706) 622-3313 for our office in Dalton.
Speak to a Georgia Immigration Attorney Today
Understanding the ins and outs of the U.S. immigration system can be confusing and intricate. Working with an attorney can make the process much easier to understand and navigate. The Georgia immigration attorneys at Shirazi Immigration Law, Inc. offer compassionate and skilled legal guidance to help non-citizens and permanent citizens with all of their immigration needs.
Source:
uscode.house.gov/view.xhtml?req=granuleid%3AUSC-prelim-title8-section1227&num=0&edition=prelim