What Is The Public Charge Rule In U.S. Immigration?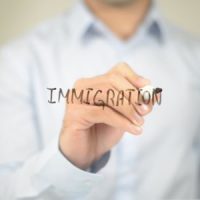 If you are someone who would like to obtain a United States Green Card, then being able to show that you can support yourself without heavily relying on government assistance is essential. The public charge rule concerning U.S. immigration means that a person who requires a government subsidy for their income or that will need long-term care paid for by the U.S. government could jeopardize their ability to get that green card.
There are several forms to fill out, means tests to meet, and actions to take to get to the United States and successfully secure a green card. It can be complex, confusing, and overwhelming. The system is not intuitive or hospitable. This is why working with an attorney that knows the system is beneficial. In Georgia, the Atlanta immigration attorneys at Shirazi Immigration Law, Inc. have more than two decades of experience providing individuals wanting to come to the United States with experienced and sound legal counsel and representation.
How Did the Public Charge Rule Come About?
In 1882, Congress developed the idea of public charge and then incorporated it into U.S. immigration law. A public charge was defined as a person that primarily needs financial assistance provided to them by the U.S. Government. This could be through income maintenance or paying for long-term care services. If a person needs this financial support from the government, they will be denied a visa.
Later on, in 1891, it was updated to read that anyone who would be likely to need such assistance at some point in the country would not be allowed entry. Although, the idea of a public charge was not officially defined in scope and parameters. In fact, it was quite ambiguous until 1999, when guidelines were established.
A person that would need any of the following would be considered a public charge and, therefore, inadmissible to the United States.
Supplemental Security Income
Welfare benefits
Government-sponsored cash assistance.
Long-term care coverage for institutionalization like Medicaid.
The good news is that due to changes in the laws since the inception of the public charge rule, the concept has often not kept eager immigrants from seizing their American dream despite their financial situation. There are two main reasons that the public charge rule has not weighed heavily on preventing potential green card holders from coming to the country. First, Congress put limitations on immigrants' access to welfare benefits. Next, many potential green card holders will require a sponsor that can show they can cover the prospective green card holder's expenses. These elements of immigration law have largely made the public charge rule negligible with respect to admittance to the United States.
Still, the rule has undergone many revisions up to and including current times. The current administration has changed it again and the final public charge rule was put into effect in December 2022.
Speak to an Atlanta Immigration Attorney Today
For a consultation to discuss your needs and case, please call Shirazi Immigration Law, Inc. today at 404-523-3611 for the Atlanta office, 229-520-8875  for our office in Moultrie and (706) 622-3313 for our office in Dalton.
Source:
federalregister.gov/documents/1999/05/26/99-13202/field-guidance-on-deportability-and-inadmissibility-on-public-charge-grounds