6 FAQ About B Visas In The United States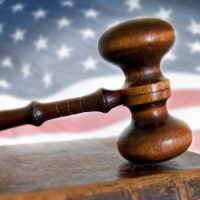 With the exception of the student travel visa, individuals from outside the United States who want to come to the country for temporary travel will use a B visa. There are two types of B visas that are B1 and B2. The difference between the two is what the purpose of travel will be. As with all visas, an associated filing fee must be paid, as well as accompanying documentation. Additionally, applying for a B visa in advance is also necessary as there is a wait time before a successful application will secure the visa.
Individuals from other countries around the world that have reason and motivation to come to the United States may not be sure what they need to do so legally. The United States immigration system is known for being complicated and perplexing. Having an attorney that understands the immigration system can be advantageous. The Georgia non-immigrant visa attorneys at Shirazi Immigration Law Inc. provide comprehensive immigration solutions for all individuals interested in visiting or coming to stay within the United States.
Top Questions About the B Visa in the United States
Wondering about the B Visa in the United States? The following frequently asked questions may help clarify things so you understand what is right for your purposes and what to expect.
Are B Visas expensive?

Cost can be subjective because what one person deems expensive, another may find affordable. Regardless of which B visa you need, you should expect to pay a filing fee of about $160. Other associated costs may also apply to the supporting documentation that you need for your application.

How long does it take to get a B visa?

The U.S. Department of State offers useful resources that can help you better understand what the wait time will look like to get your visa. However, be prepared to wait about a month or two to get an interview. This is the average time that individuals have been waiting.

What is the Difference between a B1 and a B2 Visa?

If you need to make a quick trip to do business in the United States, you will apply for a B-1 visa. A B-2 visa, on the other hand, will be for longer trips to the U.S. that are also temporary. Going on vacation would be an excellent example of where a B-2 visa would apply.

What length of time does a B visa permit individuals to stay in the U.S.?

You will have as long as six months. Extensions may be possible in some situations.

Do B visas allow for employment?

You can make a business trip on a B visa, but you will be unable to actually work for a U.S.-based employer while in the country on a B visa.

Do Canadians require a B Visa to go to the U.S.?

In most situations, when Canadian citizens want to cross the border to the U.S. for business or vacation/travel, they can do so without the need for a visa.
Speak to a Georgia Immigration Attorney Today
These frequently asked questions may clear up some confusion about the B visa and who it is meant for. For a consultation to discuss your needs and case, please call Shirazi Immigration Law, Inc. today at 404-523-3611 for the Atlanta office, 229-520-8875  for our office in Moultrie and (706) 622-3313 for our office in Dalton.