How To Bring Your Non-Citizen Parent From Another Country To The United States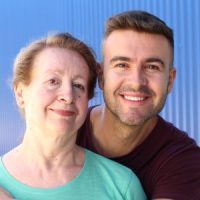 As people get older and grow from children to independent adults, it is not uncommon to move away from home. And while it may be feasible for some families to live far apart, wanting to keep loved ones close is incredibly important for others. If you are a United States citizen but your parents are not, you may have any one of several reasons as to why you want to have your parents with you residing in the country. But, you may not be sure what it takes to accomplish this objective.
Researching the U.S. immigration system to determine what actions you must take, what filing deadlines you must meet, and what forms you must fill out can be overwhelming, time-consuming, and frustrating. The good news is an attorney that specializes in family immigration law will be able to make this process go much more smoothly because they already know the system and what is necessary to be successful with different individuals' immigration goals. In Georgia, the Atlanta family immigration attorneys at Shirazi Immigration Law Inc. welcome all your questions about U.S. family immigration and also offer comprehensive support.
What Visa Allows Parents to Come to the U.S.?
For U.S. citizens that are at least 21 years of age or older, the pathway to getting parents who are not citizens to the United States may best be done through an IR-5 visa. Not only can the IR-5 visa provide a way to have your parents come to the U.S., but it also allows for them to legally work here too.
The entire process of obtaining the IR-5 visa will be done from the country of origin that the parents are immigrating from. This means that when an application is successful, the visa will be issued from that specific country.
To be eligible for an IR-5 visa, not only is there an age requirement, but also there is a financial means test. A sponsor must be able to show that they can take care of their parents. That is, up to the point where the parent can take care of themselves by engaging in their own gainful employment. A sponsor for an IR-5 visa must prove they are a citizen living in the country, and they also must provide proof that the individuals they are aiming to bring to the country are, in fact, their parents.
Due to the IR status, you will not have to worry about an extended wait time before a green card is issued. There is no visa backlog that will hold your parents up and extend the time it takes for them to get their green cards.
Call a Family Immigration Attorney Today
The good news for U.S. citizens who want their parents to live near them in the country is that there are options available to do this. Specifically through the IR-5 visa. For more information on how to secure this type of visa so your parents can come to the country and live, please call the Georgia immigration attorneys at Shirazi Immigration Law Inc. at 404-523-3611.
Source:
travel.state.gov/content/travel/en/us-visas/immigrate/family-immigration.html