10 Situations Where A U.S. Immigration Lawyer Is Necessary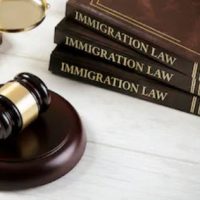 If you are wondering about your legal status and objectives while staying in the United States it is likely you need the help of an immigration lawyer. The complexity of the United States Immigration system and its laws are vast. But, an immigration attorney that specializes and is trained in these matters can both answer your questions and provide you with helpful guidance so you can meet your goals.
Individuals that are visiting or residing in Atlanta, Georgia must have the very best and most experienced legal representation. This is where the Atlanta immigration attorneys at Shirazi Law can help. Our talented and skilled legal team can assist you with all of your United States immigration needs. 
How an Immigration Lawyer Can Help
You can try to figure out America's immigration system alone but doing so is likely to be a costly and timely expenditure. And if you don't get things just right you are unlikely to get the outcome that you are aiming for. Working with an experienced and proficient United States immigration lawyer can save you time, money, and a ton of frustration.
At Shirazi Law, our dedicated and highly trained team knows the intricate United States immigration system and laws. We can help you overcome hurdles and issues keeping you from becoming the U.S. citizen you strive to be.
Here are the top ten reasons why working with an immigration attorney is so advantageous:
You don't know your current status and want to get a green card, but are unsure about your eligibility and what is required for a green card.
You are wondering if your situation makes you inadmissible for citizenship.
You do not know if your request for discretionary relief is valid and applicable.
You have an active immigration matter that needs immediate attention and assistance.
You have been notified of deportation.
You want to apply for a return to the United States after you were deported back to your home country.
Your immigration application was denied.
You have been convicted of a crime and fear being removed from the United States or being unable to enter.
You are preparing to apply to enter the United States but are overwhelmed about the amount of paperwork and unsure about what to do.
You want the approval of an investment-based visa.
There are many issues that an immigration attorney can help you with when you are trying to stay in the country or be admitted into the country. This list is just a sampling.
Speak with an Atlanta Immigration Attorney Today
The United States immigration system can be confusing and frustrating to work through alone. Having support can make a big difference in your overall experience navigating the system. For all of your questions and issues related to the United States immigration system, please call the Atlanta immigration lawyers at Shirazi Law to schedule a consultation to discuss your needs and case, please call Shirazi Immigration Law, Inc. today at 404-523-3611.
Our legal team believes in the American Dream and is dedicated to helping individuals come to live their own American Dream.