6 Deportation Defense Strategies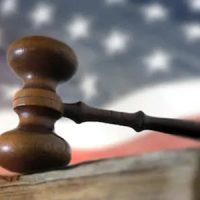 If you are facing deportation in Georgia, you may be feeling much duress and may even be scared about what can happen when you go to court. The thought of being deported out of the United States can be an extremely distressing one, and understandably so.
For more information on how to defend against deportation, Georgia residents can call on the trusted and effective Atlanta deportation defense lawyers at Shirazi Law. Only the best immigration lawyers should be used in these sensitive and complex cases. And, Amna Shirazi has substantial experience helping individuals overcome their perplexing legal deportation situation by offering skilled defensive services to yield the most favorable outcomes for their cases.
Defense Strategies Most Commonly Used in Court
Every individual's deportation case is unique and different. But working with an immigration attorney that knows the laws and the system can best position you from having to be removed from the country. Depending on your situation, any of the following deportation defense arguments may be applicable and quite persuasive to ward off forced removal. Though, it is important to note that this list is not comprehensive so there could be other defense strategies available for your personal circumstances.
Applications for Permanent Residency
The defendant has filed their green card application and has a family-based approved immigrant visa petition or an employment-based one.
I-751 Form Being Renewed
The defendant may have missed the filing deadline of the I-752 form, but their circumstances may show that renewal is still possible and likely.
Waivers
If violations happened with respect to United States immigration laws, various waivers may be a means to remedy such a situation. There are numerous types of waivers that could be applicable here. An Atlanta immigration attorney at Shirazi Law will be able to give you more information on how and if waivers are a potential method that could be used to avoid deportation.
Asylum
Declaring asylum as a means to get into the country is likely something that you have heard in the news lately. But when a person from another country is suffering from great fear that they could be harmed if they must go back to their home country and reside there, or if they have already experienced grave torture in their home country, asylum may be the right means to stay inside the United States.
U-Visas
It is imperative that crimes are investigated and the criminal parties found so that they can see their day in court and the loved ones who were victimized by such events get justice. A U-Visa may be issued for a person that was victimized by a crime but has relevant information to further an investigation. In these situations a work authorization could result and also a deportation proceeding canceled.
DACA
The Deferred Action for Certain Childhood Arrivals, maybe a program that has gone under intense scrutiny, but DACA may provide deportation relief for those people who came to the United States as children and have resided here for a substantial amount of time.
Speak to an Atlanta Deportation Defense Attorney Today
If you are feeling the pressure of deportation and residing in Georgia when figuring out what you can do to fix your situation, you should reach out and contact the Atlanta immigration defense attorneys at Shirazi Law. Our attorneys have worked with several individuals in your same position and have helped them stay in the country and overcome deportation. To learn more, please call 404-523-3611.
Source:
uscis.gov/DACA