Adjusting My Immigration Status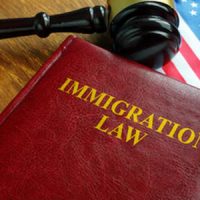 If you are an immigrant currently living in the United States, you may be interested in how to stay here lawfully. Luckily, there may be a way for you to become a lawful permanent or conditional resident all without leaving the country by adjusting your immigration status. This is true regardless of whether you are here on a temporary visa or have no lawful status here at all. The benefit to going through this process is that it will allow you to build a life here without fear of being deported at any moment. Becoming a resident gives you a green card and the ability to work. It's also another step in the naturalization process through which you can become a United States citizen. However, just because you are aware of the option doesn't mean it's always an easy process to navigate. In fact, the status adjustment process can be time consuming and complicated. Having an immigration attorney to guide you through it and ensure that no mistakes are made in filing your application can make all the difference in pursuing a successful status change. The information in this article is intended to be general. However, if you would like personalized feedback based on your specific case, you are encouraged to contact Shirazi Immigration Law and schedule a consultation.
What is the Process for Adjusting my Immigration Status in Georgia? 
The adjustment of status is an application process. After confirming that you are eligible, you (or someone else on your behalf) must file a petition as well as various other documents and an I-485 Form. You must also complete an interview with an agent at the Office of U.S. Citizenship and Immigration Services. This process can be more efficient than applying for a green card from overseas, which uses a consular processing system. 
Can a Lawyer Help with my Adjustment of Status?
You are not required to have a lawyer in order to apply for ad adjustment in status, however, having one is highly recommended and beneficial. As noted above, a lawyer can help you navigate what is otherwise a very time-consuming and difficult process. The processing time for a green card application can be up to 30 months, and rejection rates have never been higher. Submitting a strong application the first time is your best shot at prompt approval, and a lawyer can significantly help with that. It can be very frustrating to wait over two years only to have your application rejected on the basis of an error that could have been avoided with professional help.
Talk to a Georgia Immigration Attorney
If you are interested in applying for a green card or pursuing citizenship, or if you require assistance with an immigration-related matter, the experienced Atlanta citizenship & naturalization attorneys at Shirazi Immigration Law are ready to help. With offices in Moultrie and Atlanta, Georgia, we are ready to get the best possible outcome in your case. Call today to schedule a consultation and find out how we can help you on your immigration journey.
Resource:
egov.uscis.gov/processing-times/home