Covid-19 Vaccination Now Required For Immigrants Coming To United States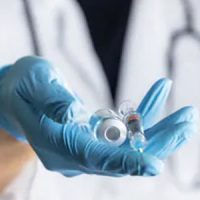 The Covid-19 pandemic has had a catastrophic impact globally and has created seemingly endless complications for immigration and international processes. Governments have been struggling with how to balance safety and pandemic precautions against the need to continue facilitating immigration and refugee processes. However, the Covid-19 pandemic is not the first pandemic to have complicated immigration. In fact, because of this, the United States already has a vaccination requirement for all immigrants coming into the country, dating back to 1966. This requirement states that all immigrants are to receive vaccinations for any preventable disease recommended by the CDC's Advisory Committee for Immunization Practices. The committee has now added the Covid-19 vaccine to this list, meaning that immigrants will be required to receive the Covid-19 vaccine and provide proof of it prior to coming to the United States as a condition of their immigration. This also means that Covid-19 vaccines will now be a condition of visa-approvals and grants of change-in-status applications.
Can Any Exceptions be Made to the Vaccine Requirement?
Many have expressed concern over the relatively limited availability of vaccines and the barrier that will create for immigrants. Luckily, there are certain situations in which the vaccine requirement can be waived. First, if the person lives in an area where the vaccine is not available or there is a nationwide shortage of the vaccine in their country, then a blanket waiver may be applied by the Civil Surgeon or embassy panel physician they are seeing. This is the same protocol that applies to any required vaccination. Additionally, if the person has individual objections to receiving the vaccine on the basis of religious or moral objections, they can request an individual waiver. These waivers will be reviewed and assessed on an individual basis. Finally, if an individual has been denied a visa or adjustment in status based on their lack of a vaccine, there are three more situations in which a waiver can be applied for. First, if, by the date of the rejection, the individual had already been vaccinated against Covid-19, they may apply for a waiver. This option is best where an individual first failed to provide proof of the vaccination in their application or received it after submitting their application. Second and lastly, if the civil surgeon or approved physician makes a determination that receiving the vaccine would not be medically appropriate for the individual, they can apply for a waiver exempting them from the requirement. If you have a legitimate basis for not receiving the Covid-19 vaccine or are unable to get it due to circumstances outside of your control, an experienced immigration attorney can help you determine whether you qualify for any of these exemptions.
Talk to a Georgia Immigration Attorney
If you are considering immigration and have questions about the process or requirements, the Atlanta family immigration attorneys at Shirazi Immigration Law are ready to help. Our lawyers will ensure that you have a vigorous ally to guide you through the immigration process and advocate for your rights. With offices in Atlanta and Moultrie, we have plenty of experience serving the greater Georgia area's immigration needs. Contact us today to schedule your personalized consultation.
Resource:
uscis.gov/policy-manual/volume-9-part-d-chapter-3#footnotelink-13