Are You A Venezuelan Immigrant In Georgia? File For TPS!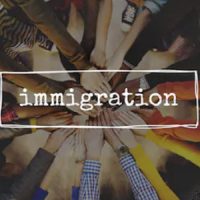 There is good news for Venezuelan immigrants living in Georgia and nationwide: they will now have more time to file for temporary protective status and humanitarian aid in the United States. When President Biden first added Venezuela to the list of TPS-approved countries in March, immigrants were only given a 180 day period to apply for TPS status in the United States. However, that 180 days has now been extended to 18 months, creating an amazing opportunity for Venezuelan immigrants.
What is TPS and Why Should I Get it?
TPS is granted to people from certain approved countries. TPS-eligible countries are unsafe for their citizens to return to, due to armed conflict, war, natural disaster, or other serious issues or atrocities. Receiving TPS provides refugees with a right to live in the United States, as well as the right to work here, and, of course, freedom from having to worry about deportation as long as their TPS is active.
Is TPS a Path to Citizenship?
It is important to understand that TPS does not, in and of itself, create a pathway to citizenship. TPS is merely intended to be a temporary solution, giving people who are unsafe in their country a place to stay until the conditions at home change such that it is safe for them to return. Having said that, there are many TPS-holders who have been living and working in the United States for twenty years or more. If you are interested in pursuing citizenship in the United States long term, it is important to try and enter the United States legally, with a visa or by making contact with a customs agent. Although you do not have to have entered the country legally in order to obtain TPS, you do need to have entered the country legally to obtain a green card and pursue citizenship, so it is something important to keep in mind when planning.
Considerations About TPS
There are a number of misunderstandings about TPS. First, you do not have to have entered the country legally to apply for TPS. Second, some Venezuelans are concerned that by filing for TPS they will jeopardize their asylum applications. Luckily, this is not the case. Applying for TPS will not negatively impact any outstanding asylum applications and you are welcome to apply for both. If you are granted asylum, that would provide a more direct path to citizenship in the United States, however, it's always good to have options, and in the event that you do not get asylum, TPS will still grant you the ability to live and work in the United States for the time being.
Talk to a Georgia Immigration Attorney
If you are considering immigration or require assistance or advice on an immigration-related matter, the experienced Atlanta temporary protected status attorneys at Shirazi Immigration Law are ready to help. With offices in Atlanta and Moultrie, Georgia, our attorneys will review the specific facts and circumstances of your case and determine the best path forward to citizenship. Contact us today to schedule a consultation and find out how we can help you.
Resource:
ajc.com/news/advocates-mobilize-to-help-venezuelans-in-ga-file-for-temporary-protected-status/5K6X7SPZJZFKPHCH2E5S2LYCN4/