Am I Eligible For U.S. Citizenship?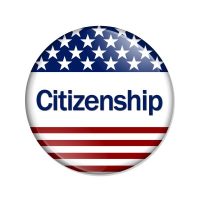 The U.S. citizenship and immigration process can seem daunting and tricky to navigate. Even if you are already living in the United States as a permanent resident, you may be having trouble trying to decipher exactly what is required of you to become a U.S. citizen. In this post, we'll break down the eligibility criteria so that you can get a better understanding of whether you are currently eligible to apply, or what steps you would need to take in order to be on the right track for naturalization in the future. If you have specific questions about your immigration case or how your individual circumstances may affect the immigration process, it is a good idea to speak directly to an attorney who can assess the facts of your case.
Eligibility Criteria for U.S. Citizenship
You can use the following criteria as a checklist to determine whether you are currently eligible for citizenship. Keep in mind that although these are criteria, there are often exceptions that apply, so if you do not meet one of the criteria, consider reaching out to an immigration attorney to determine whether any exceptions apply and what other possible options may be.
You are at least 18 years old;
You are a legal permanent resident and have a legal permanent resident card/green card;
You have been a permanent resident for at least 5 years, or at least 3 years if you are married to a U.S. citizen;
You have not traveled internationally outside of the United States for more than 12 months over the past 5 years (or 3 if married to a U.S. citizen);
You've lived in your state of residence for at least 3 months at the time that you apply for citizenship;
You can understand basic English (both written and spoken); and
You can pass a test covering some basic facts about U.S. history and government structure.
If you are married to a U.S. citizen you will have to bring your marriage license to your citizenship interview, along with proof of a name change if you took their last name. You will also be required to bring a copy of the front and back of your green card, as well as a state-issued ID card, such as a driver's license. If you have lost or misplaced your green card, you will have to show that you submitted an application for a replacement prior to the interview. If you are a male between the ages of 18 and 26, you will have to show proof that you are registered for the selective service, and if you are under the age of 31, you will have to show that you were registered for the selective service during the applicable period. Also keep in mind that interview questions will be asked in English, and answers will be expected to be given in English.
Contact Shirazi Immigration Law
If you want to become a U.S. citizen, it's important to have a dedicated legal advocate on your side. Contact the experienced Atlanta citizenship & naturalization attorneys at Shirazi Immigration Law to schedule a consultation today.
Resource:
uscis.gov/forms/explore-my-options/become-a-us-citizen-through-naturalization