What Is A Biometric Screening?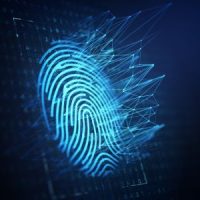 If you are going through the immigration and naturalization process to become a U.S. citizen, permanent resident, or conditional permanent resident, there are a number of requirements that you have to complete. Depending on your country of origin, the status that you are applying for, and other circumstances, you may be required to attend an in-person interview at the consulate's office besides completing the very thorough immigration paperwork. In addition, a biometric screening will be required. The word "biometric" may seem daunting, or like something of the future, but this appointment is far from intimidating. Here we will go over what to expect at your biometric screening to give you peace of mind and so that you will feel comfortable with what you are walking into.
What Happens at a Biometric Screening?
Your biometric screening will likely be scheduled fairly early on in your application process. If you are located abroad, the biometric screening will be scheduled at the U.S. consulate in your country. If you are located in the United States then your biometric screening will be scheduled at the closest United States Citizenship and Immigration Services (USCIS) Office. Your appointment will likely only last about 20 minutes, so it is very short, and there is nothing that you have to prepare in advance of your appointment. When you arrive, you will be finger-printed, your photo will be taken, and you will be asked to sign your name. This is all that will be required of you in most cases. In a very small number of cases, you will also be required to provide a DNA sample. A DNA sample will only be required if your green card is conditional on a familial relationship with a parent, child, or immediate relative in the United States, and if there is uncertainty about that relationship or it is unclear how you are related. In that case, a DNA sample will allow USCIS to confirm the familial relationship to move forward with the immigration process.
What is the Point of a Biometric Screening?
The point of the biometric screening is to verify your identity and run a comprehensive criminal background check. Your fingerprints will be run through a number of criminal databases, including an FBI database, in order to see whether you have a criminal background that you have not disclosed in your immigration application. The biometric screening happens early on in the process so that any applicants who pose a security risk to the United States or who do not qualify for a green card on the basis of a non-disclosure criminal background can be eliminated from consideration.
Contact Shirazi Immigration Law
If you are applying for a green card, an adjustment of status, or are working to become a U.S. citizen, having an experienced legal advocate is an invaluable asset. The experienced Atlanta citizenship & naturalization attorneys at Shirazi Immigration Law are ready to fight to make sure your application is processed quickly and fairly. Contact Shirazi Immigration Law and schedule a consultation today.
Resource:
uscis.gov/forms/filing-guidance/preparing-for-your-biometric-services-appointment