Can A U.S. Employer Sponsor Me For A Visa?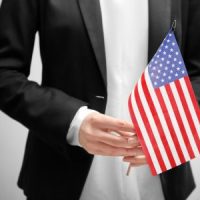 If you are interested in immigrating to the United States, one way that you can obtain a Visa is to have an employer sponsor you by helping you get a work visa. There are a number of work visas available, and the right one for you depends on a number of factors, including your industry, experience, and your country of citizenship. This can be a lot to navigate on your own. Sometimes your employer, or the human resources department of the company that is hiring you will be able to walk you through the process or set you in the right direction, however, if you have been left to figure this out on your own it is a good idea to consult with an Atlanta employment-based immigration attorney to avoid any issues or errors in the application process and to ensure that you are on the right trajectory.
What Kind of Work Visa Do I Need?
As noted above, there are a number of different types of work visas which can give non-citizens the right to legally live and work in the United States for a period of time. These visas require an employer who is sponsoring your visa, and is essentially asking the government to let you into the country to work for them. The employer will have to verify your employment offer various times through the visa process. EB-1, H1-B, and L-1 visas are the most common kinds of employment visas, however, there are also TN visas for Canadian and Mexican citizens. EB-1 visas are for highly skilled, prioritized workers, such as researchers, college professors, and other individuals whose ability is hard to match with United States citizens. In other words, their expertise is needed, and they must be able to demonstrate international acclaim for their work. They must also remain in the same field once they begin working in the United States. With regard to the H1-B visa, it is best for non-citizen professional workers. The employer must petition for this kind of visa and there is a limit placed on how many are issued each year. If your employer does not file in time, you will have to wait until the following year for more of these visas to become available. They give the employee permission to live and work in the United States for a period of three years. L-1 visas apply less commonly for individuals working outside of the U.S. for a period of 12 months in an executive, managerial, or specialized role. If you are a Mexican or Canadian citizen looking to temporarily enter the country for a business purpose, the TN visa may be a good option for you.
Talk to a Georgia Immigration Attorney
If you need assistance with an immigration-related matter of any kind, the experienced immigration attorneys at Shirazi Immigration Law, located in Moultrie, and Atlanta, Georgia, are ready to be your advocate and ensure that your immigration journey goes as smoothly as possible. Our lawyers are happy to answer all of your questions and help you navigate this process. Contact Shirazi Immigration Law today to schedule a consultation.