Can I Switch Jobs If I'm Here On An Employer-Based Green Card?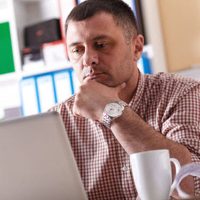 Many people immigrate to the United States for jobs with the help of employment-based visas. In order to receive an employment-based greencard, you must have an employer to sponsor you. They will have to offer you a "permanent" position and will have to verify the availability of that position for you multiple times throughout the visa application process. They will also be responsible for initiating your visa petition.
Good Faith in Employment-Based Visas
When your employer agrees to give you a permanent position, they are not really saying that they are giving you a job forever. Rather, they are committing to giving you a job indefinitely. Likewise, in order to accept and act on an employment visa in good faith, you must be accepting the job indefinitely. While this does not mean that you will keep the job forever, it does mean that you have no plans to leave the job when you accept it. If you quit a job shortly after arriving in the United States on an employment-based visa, this can create a presumption of bad faith, which may lead USCIS officials to believe you only accepted the job to get into the United States. If you are unable to overcome this presumption USCIS can rescind your green card and you can lose your right to be in the United States legally, so it's important not to make any rash decisions when it comes to your job.
How Long Do I Need to Wait to Switch Jobs if I'm Here on an Employment-Based Visa?
While, technically, at any point a need to switch jobs could arise, it is preferable to remain in the position that sponsored your employment based visa for as long as possible. At any point up until you file your N-400 after having your green card for about 5 years, leaving your job could give rise to an inquiry about whether you came in good faith. Additionally, when the N-400 review is conducted, if your employment history raises red flags at that point they can issue a denial. However, most immigration experts agree that it is okay to switch jobs after 6-12 months if there are real reasons that force or require it. However, it's important not to make the decision lightly, and to heavily document your reasons for needing to do so in case the matter ever comes under USCIS scrutiny. If you are unsure about the best decision to make and how it could impact your legal immigration status, it's always advisable to talk to an immigration attorney.
Talk to Shirazi Immigration Law
If you need assistance with any immigration-related matter, the experienced immigration attorneys at Shirazi Immigration Law are ready to help. With offices in Moultrie, and Atlanta, Georgia, our lawyers are prepared to advocate for you and to help you navigate the green card and naturalization process. Contact our Atlanta employment-based immigration lawyers today to schedule a consultation.
Resource:
travel.state.gov/content/travel/en/us-visas/immigrate/employment-based-immigrant-visas.html