What Should I Do If I Have DACA And It's About To Expire?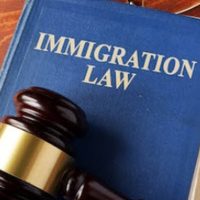 DACA is a status that has felt a bit up in the air for the last few years, so it's understandable that you would feel unsure of what your rights or obligations are if you are on DACA and it is about to expire. Luckily, at this point, the filing process for DACA renewals has not been impacted, which means it is okay if you are on DACA that is expiring to file for a renewal as you normally would.
When Should I File for a DACA Renewal?
If you are on DACA and it is set to expire this year, it is best to start making plans to renew it. Due to processing times, it is important to file for your renewal four to five months before the expiration date. You do not want to end up in a situation where your right to be in the country legally has lapsed, so it's important to take action early to renew. If your renewal application is still pending when your current DACA expires, you will not be treated as having DACA in the interim, even if it is due to slow or delayed processing on the part of USCIS, so the earlier that you file, the better.
What if My DACA Has Already Expired?
If it has been less than a year since your DACA has expired, you can still renew.  If it has been more than a year since your DACA expired, it will be treated as an initial request.  If your DACA filing is an initial request or is treated as an initial request, however, it will not be processed. You will be able to apply but the court order that is currently in effect will not permit any initial requests to be processed. The court order has not impacted the filing or renewal process for DACA, so if you have gone through the process before, you will simply take the same steps. If you filed a DACA request and were scheduled for biometrics you should attend your appointment for whenever it is scheduled.
Schedule a Consultation with Shirazi Immigration Law
We know that nothing about the immigration process is simple or straightforward, and that is particularly true when it comes to matters involving DACA. The experienced Atlanta citizenship & naturalization attorneys at Shirazi Immigration Law are ready to support you and to help you navigate the DACA renewal process as simply and easily as possible. When it comes to renewals and all immigration procedures, accuracy, knowledge, and advocacy make a world of difference in receiving a prompt and positive outcome. With offices in Moultrie, and Atlanta, Georgia, our lawyers are available and ready to fight for the best outcome in your case. Contact Shirazi Immigration Law today to schedule a consultation and find out how we can help you.
Resource:
uscis.gov/DACA