Frequently Asked Questions About TPS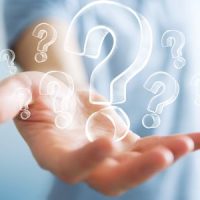 If you are a foreign national facing an emergency situation in your home country, temporary protected status (TPS) may be a good option for you. As the name suggests, TPS is a temporary status granted to individuals from specific foreign countries who have had to flee due to natural disasters, war, or other life-threatening situations.
What Countries are Eligible for TPS?
Countries currently designated for TPS include Afghanistan, Myanmar, El Salvador, Haiti, Honduras, Nepal, Nicaragua, Somalia, Sudan, South Sudan, Syria, Ukraine, Venezuela, and Yemen. This list can change at any time. A country's protective status can be extended as many times as necessary based on the dangerous conditions there.
2. How Long Does TPS Last?
When an individual from an eligible country is granted TPS status, they will initially be granted the status for a minimum of six months and a maximum of 18 months. This initial period will then be extended as many times as needed. Some TPS recipients have been in the United States now for over twenty years.
3. Does TPS Create any Avenues for Citizenship?
It can be incredibly difficult and frustrating for TPS recipients who have been working and building a life and family in the United States for years to have no idea when their TPS will expire. Unfortunately, TPS does not, in and of itself, create any avenues for citizenship. For this reason, if you are trying to stay in the United States, it's helpful to talk to an immigration attorney as soon as possible to make yourself aware of the best possible paths forward to naturalization and start taking the actions necessary to pursue them. Some plans may include applying for asylum, sponsorship by a U.S. employer, marriage to a U.S. citizen, or others, such as adjustment of status, based on your specific circumstances. Having a plan in place creates some security in case the TPS expires, which can result in deportation back to your home country. It's also worth noting that if you entered the country illegally then you will not qualify for an adjustment of status where you can apply for a green card without leaving the country. However, if you overstayed your visa you can still apply for an adjustment in status, since entering a country with a visa is a legal entry even if you later overstayed.
4. Can I Apply for TPS if I Entered the United States Unlawfully?
If you entered the United States unlawfully, or entered lawfully but overstayed your Visa, you can still apply for TPS status. It's important to understand that receiving TPS will not forgive your illegal entry, but it also won't prevent or negatively impact your ability to receive TPS. Receiving TPS will also put a hold on calculating your unlawful presence.
Talk to a Georgia Immigration Attorney
If you are interested in pursuing citizenship or you require assistance with an immigration-related matter, the experienced Atlanta citizenship & naturalization attorneys at Shirazi Immigration Law, Inc. can help. With offices in Moultrie and Atlanta, Georgia, our attorneys will assess your unique facts and circumstances to identify and work toward the best avenue to citizenship. Contact us today to schedule a consultation.