Why To Hire A Lawyer If You're A Noncitizen Charged With A Crime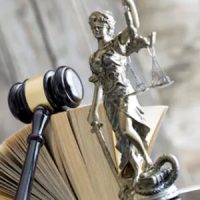 If you are in the United States but are not a citizen, being convicted of a crime can have serious implications on your immigrant status and even your ability to remain in the country. In fact, being convicted of certain crimes is grounds for deportation. Whether a crime constitutes a "deportable offense" is generally left up to immigration officials, which can lead to highly inconsistent outcomes, and make it difficult to know whether a charge will result in a deportation. For this reason, the best thing that you can do if you are charged with a crime is to hire a lawyer. A lot is not set in stone at the time charges are brought, and you are most likely able to have a positive impact on the outcome by acting promptly to hire legal representation.
Reasons for Deportation
As noted above, there is some degree of subjectivity involved in determining which crimes constitute a deportable offense. In general, however, crimes that can result in deportation include aggravated felonies, including murder and rape. Drug offenses, certain firearms offenses, such as trafficking or illegal possession of a firearm, money laundering, fraud, crimes of moral turpitude, terrorism, smuggling an undocumented immigrant into the country, marriage fraud, and domestic violence, are also frequently cited as grounds for deportation.
How Can a Lawyer Help?
An experienced immigration attorney will be able to assess your criminal case with your immigration needs in mind. Depending on the facts and circumstances of your case, a criminal defense lawyer may be able to have your case dismissed. They may be able to accomplish this by challenging the evidence against you, the chain of custody, the validity of the charges, or even the constitutionality of your arrest. In other cases, your lawyer may be able to negotiate a plea bargain. Under this arrangement, you would agree to plead guilty or no contest to a lesser charge that would not threaten your immigration status. Your lawyer can also help you pursue legal avenues to immigration, such as applying to become a U.S. permanent resident or for a green card. If you are being deported on non-criminal grounds, it may be possible to appeal those grounds or to appeal the deportation. Talking to an immigration attorney will allow them to assess the unique facts and circumstances of your case and determine the best path forward for you, that will allow you to stay in the country and pursue lawful immigration. Things can change quickly with regards to deportation when a criminal conviction is on the table, so the best thing you can do is retain counsel as quickly as possible after you are charged.
Talk to an Immigration Lawyer
If you are interested in pursuing citizenship or require assistance with an immigration-related matter, the experienced Atlanta citizenship & naturalization attorneys at Shirazi Immigration Law are ready to help. With offices in Moultrie and Atlanta, Georgia, our lawyers are prepared to zealously advocate on your behalf and help you navigate the best possible path forward. Contact Shirazi Immigration Law and schedule your consultation today.