Does It Help To Expunge My Record For Immigration?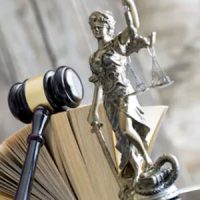 Immigration is a long, complex, and highly competitive process. Prior charges and convictions are adjudicative factors that United States Citizenship and Immigration Services (USCIS) officials are permitted to consider in reviewing green card applications and determining whether to approve them. In such a competitive process, applicants are of course motivated to do everything they can to increase their odds of prompt approval. If your record is not clean and you have past convictions, you may be wondering whether having those charges expunged could aid you in your application process. While there are benefits to expunging your record in general, those generally do not extend to the immigration process. We'll discuss this more below, however, it is important to remember that every case is different, and the best way to get accurate information that applies to your specific circumstances is to talk directly to an attorney. If you would like to talk to an Atlanta citizenship & naturalization attorney at Shirazi Immigration Law, simply contact us to schedule a consultation.
Can USCIS See Expunged Convictions on My Record?
USCIS makes it clear that the applicant is responsible for disclosing all charges and convictions, including sealed and expunged convictions in their immigration application. USCIS also specifies that it is the responsibility of the applicant to obtain and submit all criminal records, including those that have been sealed or expunged along with their application. You may be wondering if they can know what you don't tell them. Unfortunately, the answer is yes, and withholding this information could cost you your chance at citizenship. Federal agencies, including USCIS have the ability to view expunged and sealed records as part of their in-depth criminal background check. If they find evidence of a conviction or charge that you did not disclose, they may deny your application. For this reason, this is a situation where it is better to be honest. It also means that having your record expunged will not necessarily make a difference when it comes to the application process, as it will not actually affect the officers' ability to see or access the information. If anything, it may simply have the benefit of emphasizing that the crime happened a long time ago and that you successfully met any requirements for expungement in the state in which the crime occurred. It is unclear what positive effect, if any, this could have, so if you have limited financial means, it is best to focus them on a powerful immigration attorney who can advocate for your interests and rights and contest a possible denial, rather than on expungement proceedings.
Talk to Shirazi Immigration Law
If you are facing complications in the immigration process, or require assistance with an immigration-related matter, the experienced immigration attorneys at Shirazi Immigration Law are ready to advocate for your interests and fight for the best possible outcome in your case. With offices in Moultrie, and Atlanta, Georgia, Shirazi Immigration Law is accessible and committed to advocating for you. Contact Shirazi Immigration Law today to schedule a consultation.
Resource:
uscis.gov/policy-manual/volume-12-part-f-chapter-2