Is Your Immigration Petition Taking Too Long To Process?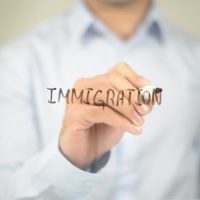 There are many things that are frustrating about the immigration process, but for many, the most excruciating part of the process is the waiting. After investing great effort and expense in their application, many applicants end up feeling frustrated as they await an outcome indefinitely. This can leave applicants feeling powerless. However, if you have been waiting an unreasonable amount of time for the United States Citizenship and Immigration Services (USCIS) office to reach a decision on your immigration petition, you will be happy to learn that there is actually a legal mechanism that forces USCIS to issue a decision on your application immediately. Yes, that's right, immediately! So how does this work? We'll go into more detail below.
The Administrative Procedures Act and How it Can Help
The Administrative Procedures Act provides a mechanism by which you can sue the USCIS to get a decision if you have been waiting an unreasonably long time without receiving an outcome. In this legal action, the applicant will bring a Writ of Mandamus against the USCIS and get a court order requiring the USCIS to issue a decision in their case immediately. While this does not guarantee success, it does guarantee an outcome. Additionally, while you may be concerned that suing the USCIS will pit them against you and result in a denial, this is not actually the case. When a lawsuit is brought the agency is aware that their decision is under scrutiny and they are more likely to stick to the book and issue a just and accurate decision.
What Constitutes an Unreasonably Long Time When Suing USCIS?
While a matter of weeks or months may feel unreasonable to you, there are more specific metrics that must be used by the court to determine whether USCIS has been taking an unreasonable amount of time to process your immigration petition. On the USCIS website they are required to post up-to-date processing time estimates. You can check the estimate for the processing time for your specific form and field office by using the online form. If several months in excess of the estimated processing time has elapsed and you still have not received a decision, there is a good chance that the court will find this to constitute an unreasonable wait and will order an outcome. For instance, if the USCIS website estimates a processing time of 8 weeks for your specific type of petition, and it has been 5 or 6 months since you submitted your petition, the court will likely find this to be unreasonable. Courts have consistently found that a wait several months beyond the agency's own projected timeline is unreasonable and have enforced the lawsuit for an immediate decision in those cases.
Schedule a Consultation with Shirazi Immigration Law
If you have been waiting way too long to receive a decision on your immigration petition, you are not powerless. The experienced Atlanta citizenship & naturalization attorneys at Shirazi Immigration Law are ready to advocate for your interests and fight to get you the outcome that you are entitled to. Contact Shirazi Immigration Law, located in Moultrie, and Atlanta, Georgia, today, to schedule a consultation.
Resources:
egov.uscis.gov/processing-times/
epa.gov/laws-regulations/summary-administrative-procedure-act