Help Is Available For Undocumented immigrants Who Are Victims Of Domestic Abuse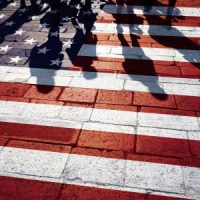 Domestic abuse is a widespread and tragic problem throughout the United States. As many as one in four women and one in ten men report that at some point in their life, they suffered harm as a result of a domestic abuse situation. While domestic abuse victims in the United States who are lawful citizens have many resources and support systems designed to help them escape their perilous and even potentially deadly domestic abuse environment, undocumented individuals in the country experiencing abuse may be unsure if there are any programs available to help them.
If you are being harmed in a domestic abuse situation as an undocumented individual or one that has lost your status, it is very likely that you do not know if there are any services that can assist you. You may also be scared to come forward due to your status in the United States. It is important to know that your life and that of your children have value and are not deserving of abuse. There are tips and options available to you that can help when you are a victim of domestic abuse as an undocumented immigrant.
For help with immigration matters and trusted legal guidance, the Atlanta family immigration attorneys at Shirazi Immigration Law, Inc. are here for you and are dedicated to assisting you with securing the best possible results for your unique situation.
What Can an Undocumented Immigrant Do If They Are Being Domestically Abused in the United States?
Abuse is never a tolerable or acceptable thing but for an undocumented individual living in the United States, it can be even more distressing. Not only does a person in this situation have to think about how to protect themselves and their safety, and potentially that of their children, but they also have to be concerned with how their ability to stay in the United States will be affected if they do something. It is not uncommon for a victim of domestic abuse in America who is also not a legal resident to have this fact used to scare them from taking action to remedy their situation.
With all of these doubts and while feeling quite afraid of the unknown and of their current toxic relationship, it is easy to see why undocumented immigrants may be hesitant to help themselves. But, there are tips and things that you can do if you are experiencing abuse that can keep you and your family safe from harm.
When your life is at risk and you are in a situation where harm is likely to be inevitable, calling the authorities may be the best option. As a result of getting the authorities involved you may be able to have better access to legal protections like securing a protective order, for example. To get emergency help, you can call 911.
Another helpful phone number to have is 1-800-334-2836 which will connect you with an operator at the Georgia Domestic Violence Hotline. This individual can supply you with resources and various support services that may work for your situation.
Speak to an Immigration Attorney As Soon As Possible
When you meet with an attorney, there may be options that you can utilize which can keep you in the United States lawfully, and protected from deportation. For help with all immigration matters, the Atlanta deportation defense lawyers at Shirazi Immigration Law, Inc. have compassionate and skilled attorneys ready to provide support. Call today for a consultation at 404-523-3611.
Source:
childwelfare.gov/topics/systemwide/domviolence/overview/statistics-on-domestic-violence/