What Family Members Should Know About The U.S. Visa Bulletin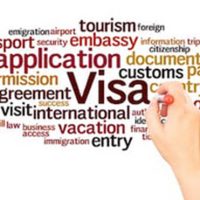 If you are keeping up with the latest United States Department of State's Visa Bulletin, then you are not alone and in good company. You are likely interested in becoming a Green Card holder, so knowing about the Visa Bulletin is part of that process. Each month this notice is issued by the U.S. DOS to help prospective green card holders better understand when they may be able to get their green card. Until your turn comes about, you are essentially waiting for your spot to move up on the list.
Suppose you have questions about how to obtain a green card in the United States or what path will work best for you to become a citizen. In that case, the Atlanta family immigration attorneys at Shirazi Immigration Law, Inc. offer assistance. The legal team at Shirazi Immigration Law, Inc. can help you make sense of various aspects of the U.S. immigration process, including how to use and read the Visa Bulletin.
The Visa Bulletin and Family Members Pursuing Green Cards in the U.S.
Each year many people aspire to obtain their green card and start the journey to living in the United States and eventually becoming a citizen. But because Congress limits the number of green cards issued yearly, the system becomes overwhelmed. As a result, a backlog develops, with a massive number of people essentially waiting to see when they can have the chance to be included in the year's capped number of eligible applicants. This is the reason for the visa bulletin.
Not only are there limits to the actual totality of green cards issued, but there are also restrictions on the number of green cards issued to people from the same country. For some countries, this does not pose a big problem. That is, for countries with a smaller population. However, for larger countries with huge populations like China, for instance, with more than one billion people, it is much more difficult for an individual who hopes to obtain a green card.
Overall, certain family members, like spouses of U.S. citizens working on getting their green cards, will not have to worry about reading the visa bulletin and dealing with a potentially long wait time. By contrast, if a family member, like a spouse of a current green card holder, is working on getting theirs, it could take up to 18 months. Other family members may have to wait a very long time. A sibling of a U.S. citizen could have to wait a decade's time or longer.
Meet with a Georgia Immigration Attorney Today
There can be many ups and downs that you may encounter on your journey to becoming a resident in the United States. The length of time it will take can also vary. Let the Georgia immigration attorneys at Shirazi Immigration Law, Inc. help you manage everything including the legal challenges that may arise.
To schedule a consultation with a seasoned and experienced U.S. immigration attorney at Shirazi Immigration Law, Inc., please call 404-523-3611.
Source:
travel.state.gov/content/travel/en/legal/visa-law0/visa-bulletin.html