Help! My Immigration Sponsor Withdrew Their Affidavit Of Support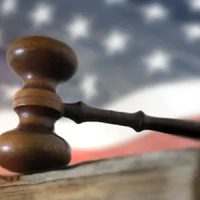 Being sponsored or petitioned for immigration is a critical part of the immigration and naturalization process for many. It is called "petitioned," because it involves a U.S. citizen or permanent resident petitioning U.S. Citizen and Immigration Services to allow you into the country, and in exchange assures USCIS that you will not become a burden on United States taxpayers. The petitioner accomplishes this by offering to provide financial support for the immigrant should they need it. For a family-based green card application, the sponsoring family member must commit to providing financial support to the immigrating individual for a period of at least ten years, so this is not a commitment to be taken lightly. So what happens when a person who is so critical to your immigration process withdraws their support? Well, the impact that will have depends a lot on where you are in the process. In this article we will look generally at how a sponsor's withdrawal of support can impact you and what to do about it, however, it's important to remember that no two immigration cases are alike. The best way to ensure that you have accurate information that pertains to your specific case is to talk directly to an experienced immigration attorney. To talk to one of the attorneys at Shirazi Immigration Law, feel free to contact us to schedule a consultation.
Will My Sponsor's Withdrawal of Support Impact my Immigration Case?
As noted above, the impact that a withdrawal of support will have depends on how far along you are in the immigration process. As a general rule, the earlier on in the process you are the more vulnerable you will potentially be to a situation like this affecting you. For instance, if your visa petition has not been approved at the time that your sponsor withdraws their support, it will likely be cancelled or denied by USCIS. It should be noted though that an exception exists for victims of domestic violence and abuse whose U.S. citizen or permanent resident spouses/parents are using the withdrawal of support as a form of abuse or as a means of perpetuating it. In such cases, the affected individual will be permitted to continue the immigration process without a sponsor. If your petition has been approved but your green card has not been issued, a lack of support from your sponsor could jeopardize your ability to move forward. The best thing to do at this stage is to talk to an immigration attorney because there may be other options available. Finally, if you have already received your green card you will not likely be affected by a sponsor's withdrawal of support unless it is accompanied by allegations that you entered the country or obtained your green card fraudulently.
Talk to Shirazi Immigration Law
If you need help with an immigration-related matter, contact the experienced Atlanta citizenship & naturalization attorneys at Shirazi Immigration Law. With offices in Moultrie, and Atlanta, Georgia, we are ready to fight to get you the status and citizenship that you are entitled to. Contact us today to schedule a consultation.