Understanding Crimes Of Moral Turpitude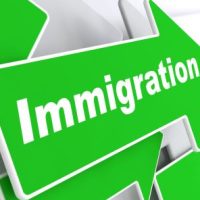 For many, the United States is the land of fresh beginnings and second chances. Not everyone who is admitted to the United States has a squeaky clean past, nor is that required. However, certain crimes will cost you your chance at a green card, regardless of where you are in the process of having applied for or received one. If you have been charged or convicted of a crime in the best, either in the United States, or in another country, it is best to speak with an attorney before deciding whether to apply to a green card of citizenship to determine whether you are eligible and what options may be available to you if not. If you are currently applying for or holding a green card and you are facing criminal charges, it is critical to consult with an attorney as soon as possible to avoid deportation and other negative impacts on your immigration status. If you would like to speak directly with one of the experienced Georgia immigration lawyers at Shirazi Immigration Law, you are welcome to reach out to our firm and schedule a consultation.
What Are Crimes of Moral Turpitude?
Crimes of moral turpitude are a deal-breaker when it comes to U.S. immigration law. If an individual is found to have committed a crime of moral turpitude, then they will be found inadmissible to the county. This means that they will not qualify for a green card if they have already applied, and will likely be deported or forbidden from reentering the country. So what is a crime of moral turpitude? Essentially, it's a crime committed with an evil intent. There are no black-and-white rules as to what constitutes a crime of moral turpitude, and it is generally left to the courts to decide what constitutes such a crime on a case-by-case basis. There are, however, certain crimes that courts have repeatedly held to constitute crimes of moral turpitude. These include murder, rape, and fraud.
Waiver of Inadmissibility
Crimes of moral turpitude make an individual inadmissible to the U.S. However, in some cases, it may be possible to waive this admissibility during the immigration process. It should be noted that inadmissibility is unlikely to be waived for most violent crimes, murders, and anything involving torture. If you have any record of potentially problematic crimes, it is critical to speak with an experienced immigration attorney as soon as possible. Having an advocate on your side to help you navigate the process and to work to ensure the best possible outcome will be critical to succeeding in gaining a waiver of inadmissibility. If you are currently facing charges for such a crime, our attorneys can explore all avenues, including possible dismissals, or negotiating a plea bargain to a less serious offense that will not affect the immigration criteria.
Talk to Shirazi Immigration Law
Serving Moultrie, Atlanta, and the greater Georgia area, Shirazi Immigration Law has the experience and power to ensure the best possible outcome in your case and get you where you need to go. If you are in need of assistance with an immigration-related matter, our Atlanta citizenship & naturalization lawyers can help. Contact Shirazi Immigration Law today to schedule your consultation.