How Fiancé And Spouse Immigration Visas Differ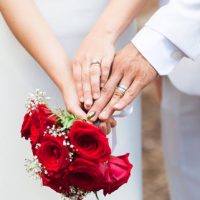 A common question with respect to immigration and intimate partners is how are fiancé visas and spouse visas different? In some situations, you may have gone abroad and found the perfect partner for your life. As a result, you get engaged. Or, maybe while you were abroad you not only get engaged but you marry. If your combined goal is to come back and reside in the United States legally and permanently, then a petition must be filed and approved.
It can be a beautiful thing to meet your perfect match. But if this individual is not a United States citizen or a permanent resident then getting them back to the United States is not a straight shot. Action must be taken and guidelines followed. The ultimate goal for families who would like to reside in the United States is to keep these units intact and together so they can prosper and build their lives inside of the country. Due to the complex nature of the immigration system in the United States, having an experienced attorney on your side can be immensely advantageous to achieving your desired goals. For more support and assistance, the Atlanta family immigration attorneys at Shirazi Immigration Law, Inc. are here to help.
The Differences Between Fiancé and Spouse Immigration Visas
Depending on your position you may be married or planning to marry someone from outside of the country and want to get a better understanding of the visa process that applies to your situation. Here's where spousal and fiancé visas could be appropriate.
Fiancé Visas
You will use Form I-129F for a fiancé petition when your significant other is not a resident of the United States and doesn't live here. Only a United States citizen can file this form. If granted, then the noncitizen will have to appear for an interview in their own country at the United States Department of State (USDOS) foreign consulate location. The interview will either confirm or deny the visa from being issued. If it is granted it is only on a temporary basis. Once inside the United States, the clock starts ticking and the US citizen and noncitizen have 90 days to legally marry. After this, a green card can be applied for.
Spouse Visa
A spousal visa can be managed in different ways. The first is to file for the K3 Spousal Visa by submitting the I-129F form and subsequently attending an interview. Then when in the United States the non-citizen can apply for a green card.
The other way is to go the immigrant visa route and file Form I-130. An interview will also be necessary with this approach. Upon a successful interview, an immigrant visa allows the individual to enter the country as a permanent resident.
Speak to an Atlanta Family Immigration Lawyer Today
At Shirazi Immigration Law, Inc. our talented and caring Georgia family immigration attorneys are dedicated to keeping families together and helping them lawfully enter the United States to live and flourish. For more information on how an attorney at Shirazi Immigration Law, Inc. can help you and your family please call 404-523-3611 to schedule a consultation.
Source:
uscis.gov/i-129f