What Is Crimmigration And How Does It Affect You?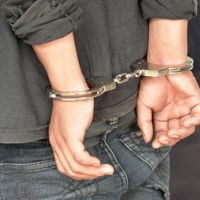 The United States is a free country with ample opportunities offered to its residents to enjoy life, liberty, and the pursuit of happiness. As a result, individuals around the globe seek to come to the United States to have the ability to grab onto their own American dream and live their own robust and rewarding life. People come to the United States for many understandable reasons including accessing the many world-class higher education institutions, the chance at becoming one's own boss and starting a successful and profitable business, or gaining access to the job market and making a decent living in a fulfilling profession. But coming to the United States and being able to secure permanent and stable residence is not an easy task and one that many struggle with each year.
While the United States immigration system is supposed to keep the immigration system distinctly separate from the criminal justice system, these days legal developments have made these two supposedly independent systems quite intertwined. What is commonly referred to as "crimmigration law" has transpired as a result. It is important to know that as a migrant your decisions are going to have a powerful impact on your ability to keep your status and remain in the United States. For migrants, the expanded number of crimes that can result in your deportation is vast.
It is important that if you are facing deportation in the United States for an alleged crime you have the most experienced deportation defense attorney on your side protecting you from removal. In the state of Georgia, the Atlanta deportation defense attorneys at Shirazi Immigration Law are here for you and can help.
How Criminal Law and Immigration Law Intermingle
A poor decision resulting in a crime for a United States citizen can come with consequences. However, in many states depending on the details of what the crime is and how it came about there are off-ramps and programs available to help these individuals make the best out of their situation and even benefit from it. By contrast, for a migrant, the extent of the punishments for a criminal charge will not come with such opportunities and can lead to deportation.
Before crimmigration started to take shape in the country, when a person in the United States was convicted of a crime, they were punished similarly based upon the laws that dictated the penalties. Their status in the country was not considered in the punishment. But with the politics of modern times, now a criminal conviction for a non-resident can not only result in criminal penalties but also implications challenging their status in the country. This could mean denial of citizenship application, international students may lose their ability to stay in school, or they may not be permitted back into the country after a trip abroad.
Speak to an Atlanta Deportation Defense Attorney Today
Whether it be using deportation as an additional punishment for a crime, using detention as a means to enforce U.S. immigration law, or imposing crimes that only apply to immigrants crimmigration is a very real thing that is affecting the migrant population in the United States.
An arrest and possible deportation are two things that can be highly distressing and difficult to manage. But you do not have to take on these challenges alone. Call the Atlanta Immigration lawyers at Shirazi Immigration Law to schedule a consultation at 404-523-3611.
Source:
uscode.house.gov/view.xhtml?req=granuleid:USC-prelim-title8-section1227&num=0&edition=prelim