How to Pick a U.S. Immigration Attorney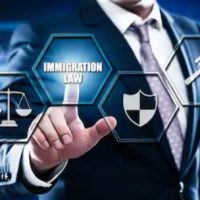 You would like to move to the United States from another country and feel like you are ready to start your life there. However, you have heard about the complicated U.S. immigration system, and you are not sure what is the right path to achieve your goals. An attorney trained and experienced in U.S. immigration law can help you get where you want to go most effectively and swiftly.
It is not a requirement to come to the United States that you have an attorney on your side helping you. However, working with an attorney is advantageous for many reasons. Suppose you are ready to start the immigration process. In that case, the Atlanta immigration attorneys at Shirazi Immigration Law Inc. are ready and prepared to assist you and help you secure your American Dream.
Tips for Choosing Legal Representation When Immigrating to the United States 
The reality of the U.S. immigration system is that if you really want to come to America, it must be done right. Mistakes and errors can change your status and ability to ever lawfully come to the country and live your life. Not to mention, figuring out the immigration laws and the appropriate means to get to the U.S. for your situation can be very confusing. Ask anyone who has gone through the process or is currently working through the U.S. immigration system; there is also quite a bit of paperwork and documentation that is required, making everything that much more challenging to do alone.
An immigration lawyer knows the laws, procedures, and what needs to be done to be successful in coming to the United States. An attorney can provide invaluable legal guidance and support and be a champion for you from start to finish. Putting it bluntly, an attorney can make the process go quicker, be less stressful, and you can depend on your attorney for customized assistance.
It is critical, though, that you choose the right attorney for your specific circumstances. Here are some top tips for choosing the proper legal counsel:
Connect with individuals you trust who may have recommendations and referrals of potential lawyers you can reach out to.
If you do not have a close friend or family member who can offer advice, then you may find resources on professional organizations like the American Bar Association (ABA) for attorneys that specialize in U.S. immigration laws. The ABA can also provide additional information on attorney licensing and which attorneys are in good standing.
Look for a couple of attorneys that you are interested in and then research their background and look for reviews before you narrow your search down to one.
When you meet with an attorney, inquire about their pay structure and costs. Potentially, you may be able to find a lawyer that does pro bono work.
Be sure to work with an attorney with plenty of experience and a proven track record of success helping other individuals that had specific needs similar to your own.
When you meet with your attorney, gauge how you feel. If you feel comfortable speaking with your attorney and have a sense that you can trust them, if they seem proficient, and if they show you respect and care, then it could be a good match.
Speak to a Georgia Immigration Attorney Today 
Hiring a high-quality lawyer with the tools and knowledge necessary to help you whose costs are within your budget is possible. Preparing in advance for what to look for when you are searching for the right attorney can help you pick the best one for your situation.
For more information, an Atlanta, GA, immigration lawyer can meet with you for a consultation to discuss your needs and case. Please call Shirazi Immigration Law Inc. today at 404-523-3611.
Source:
uscis.gov/laws-and-policy