Is Everyone Born In The United States Entitled To Citizenship?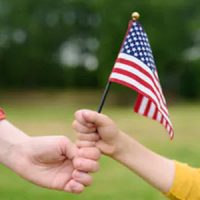 If you were born in the United States, then in most cases, you will become a United States citizen. This includes the continental United States, Hawaii, Puerto Rico, Guam, and the Commonwealth of the Northern Mariana Islands. Though, there are some instances where birth in the country does not equate with citizenship.
If you have questions about citizenship or immigration matters in the United States, the Atlanta naturalization and citizenship attorneys at Shirazi Immigration Law, Inc. offer answers and legal advice.
Who is Unable to Be a U.S. Citizen by Birth?
Listening to the immigration news of the day, you may have heard about foreigners wanting to come to the United States so they can give birth here in the country. The reason why is that then, their children would be granted citizenship. Essentially, citizenship by birth happens when the birth is in the United States and most locations that are under the country's jurisdiction. If born abroad, at least one of your parents must be a citizen.
Some examples of where birth does not correlate to citizenship would include the following:
Individuals with diplomatic status who give birth in the U.S. will be considered citizens of their parent's home country.
Children born in outlying possessions of the U.S. will only have a national status that allows them to travel about and live throughout the country but does not permit them voting rights.
When two parents have national status and give birth abroad.
Citizenship in the United States is valuable as the country holds many opportunities that, it may be said, can be found nowhere else in the world. Citizenship can happen by naturalization, where a non-citizen has to meet specific requirements. Or it can be by way of acquired citizenship through birth.
The time it takes to become a citizen in the United States can vary. In the best scenarios, it can happen in as little as five months. When the process is more drawn out, it can take up to two years.
If you are eager to come to the United States and secure citizenship, many things must be done, and requirements must be met. Working with an immigration attorney can help you better understand and work through the process more efficiently. Also, with an attorney representing you and supporting you, the process could go faster.
Speak to a Georgia Naturalization and Citizenship Attorney
As discussed, citizenship is not always a definite result of birth in the United States. There are some instances where birth does not result in citizenship. That does not mean that if a person's birth does not qualify them for citizenship that other methods that may be available will not work for them instead.
If you were wondering how to secure citizenship in the United States, you are not alone. U.S. Citizenship and Immigration Services report that in the most recent decade, the country welcomed well over seven million naturalized citizens to become a part of the American family. Call Shirazi Immigration Law, Inc. today to speak with a Georgia immigration and citizenship attorney about your needs at 404-523-3611.
Source:
uscis.gov/policy-manual/volume-12-part-h-chapter-3