The EB-5 Visa Program – What Are The Basic Requirements?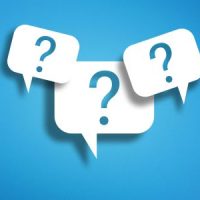 In 1990, the United States Congress created the EB-5 Program, also known as the Immigrant Investor Program. If a potential immigrant can qualify under the program, they can legally enter and reside in the United States.
Basic Requirements
The U.S Citizenship and Immigration Services (USCIS) website states, "To qualify for the EB-5 program, a foreign investor must make a minimum capital investment into a new commercial enterprise that creates and/or preserves permanent full-time employment for at least 10 qualified U.S. workers." This may seem deceptively simple, but like other government programs, there are many rules. The most basic are:
The business investment must be made in a new commercial enterprise established after 11/29/1990.
If the enterprise existed prior to 11/29/1990, that business must be purchased and reorganized so that the result is an expanded commercial enterprise. A 40 percent increase in employees or net worth must be realized.
The minimum cash outlay required is $1,050,000 for regular investments.
If the enterprise will do business in what is referred to as a targeted area, an $800,000 investment is necessary.
Allowed Entities
Potential investors can choose their entity, but noncommercial activity like owning and operating a personal residence is not allowed. Most standard entities are recognized such as:
Sole proprietorships
Corporations
LLCs
Partnerships
Holding companies
Joint ventures
Business trusts
Creating the 10 Jobs
Whether the business operates from what is called a regional center is a key factor in EB-5 job creation. Regional centers are located in 41 states, as the USCIS explains: "An EB-5 regional center is an economic unit, public or private, in the United States that is involved with promoting economic growth. USCIS designates regional centers for participation in the Immigrant Investor Program."
If the business is not located in a regional center, the commercial enterprise itself must create the ten jobs. If the business is located in a regional center, the business can indirectly create the ten positions by counting jobs held outside of the new commercial enterprise. These indirectly created positions must arise as the result of the new business creation.
EB-5 Reform and Integrity Act of 2022
On March 15, 2022, President Joe Biden signed the EB-5 Reform and Integrity Act of 2022 into law. Some important points regarding the new law are as follows:
A new form is required for businesses that wish to be designated as a regional center.
The USCIS has changed its method for treating pooled standalone cases.
The USCIS has clarified its further capital deployment policy.
There are further definitions regarding infrastructure projects.
Consult an Immigration Attorney
As you can see, while the EB-5 visa route has been a popular method of legally entering the United States, what at first glance might look like a simple procedure in reality is a complex undertaking. Shirazi Immigration Law, Inc. serves clients throughout Georgia and provides thoughtful and individualized immigration solutions. If you are interested in the EB-5 program or have any other immigration concerns, call us at 404-523-3611, or contact our Atlanta non-immigrant visa lawyers online.
Source:
uscis.gov/working-in-the-united-states/permanent-workers/employment-based-immigration-fifth-preference-eb-5/eb-5-questions-and-answers-eb-5-reform-and-integrity-act-of-2022-updated-april-2022