When Is The Right Time To Request Voluntary Departure From The United States?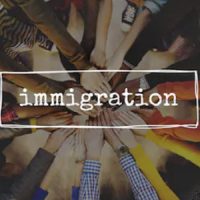 For immigrants that are looking at being deported from the United States, voluntary departure may be a preferred method for leaving the country. Voluntary departure means that the immigrant is going to willingly leave. While having to depart from the United States may be distressing for an immigrant to have to consider, voluntary departure may make the best sense when it comes to how that process will go.
The Atlanta deportation defense attorneys at Shirazi Immigration Law, Inc. are dedicated to helping immigrants with a variety of immigration services including defending against deportation. With more than 20 years of experience, the legal team at Shirazi Immigration Law, Inc., knows the system and how to navigate it successfully to get results and resolve immigration issues effectively.
When Should An Immigrant Choose Voluntary Departure?
Immigrants that are in the country and want to stay can feel quite disappointed if they are going to be deported. And even though they may not want to leave, being removed from the country is inevitable.
When voluntary departure is granted it essentially provides for a certain amount of time that an immigrant has to leave the country on their own and at their own expense. Doing so this way will mean that they will not be issued a deportation order.
The best times when an immigrant may want to consider voluntary departure would be almost any situation related to deportation. So, if an immigrant knows they will be deported or is in the process of being deported, voluntary departure could be used. An immigrant can even wait all the way until after their deportation process has been completed as long as the deportation order has not yet been issued.
There are several aspects that a judge will consider when determining if granting permission is appropriate. For example, the presence of a criminal record, family connections that are in the country, and how long the immigrant was residing in the United States are just some. Individuals that have been convicted of an aggravated felony or who have a past history of being granted voluntary departure will not be eligible, for instance.
Voluntary departure may be the preferred method to leave the country if other routes will not work.  Because of this, it is imperative that immigrants weighing their options do so with the assistance of an experienced attorney advising them. Ideally, if there is another means to stay in the country and deportation can be avoided, this would be the best outcome.
Speak to a Georgia Immigration Attorney Today 
There are several steps that are required to request voluntary departure and be granted permission. An attorney can help you through them.
The United States immigration system is complex and can be very confusing. For questions about immigration and the best way to handle deportation, the Georgia immigration attorneys at Shirazi Immigration Law Inc., offer assistance and legal counsel. To schedule a consultation with one of the friendly and experienced attorneys at Shirazi Immigration Law, Inc., please call 404-523-3611.
Source:
ecfr.gov/current/title-8/chapter-V/subchapter-B/part-1240/subpart-C