The Current State Of DACA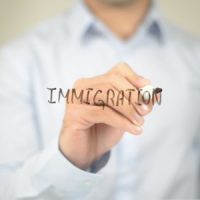 DACA, the Deferred Action for Childhood Arrivals instituted under the Obama administration in 2012 was recently deemed to be in violation of U.S immigration law. This is a huge deal for the program which was set up to allow as many as 600,000 immigrants who do not have legal status, safeguards against deportation, and the ability to work in the country. Immigrants under this program were deemed "Dreamers."
If you are living in the United States without legal status and are in need of help to stay or if you are wanting to come to the country, it is best to navigate the complicated U.S. immigration system with knowledgeable support and legal counsel on your side. The Atlanta family immigration attorneys at Shirazi Immigration Law, Inc. can assist you with many immigration services like employment-based immigration, deportation defense, non-immigrant visas, and much more.
How Has DACA Been Impacted By the Recent Court Ruling?
The 5th Circuit Court of Appeals determined that the actions under the Obama administration with respect to DACA were not legal. There was no legal authority to put the program in place. This ruling was very similar to the ruling of a Texas federal judge in 2021 who said that new immigrants could not be included in the program.
Even though DACA took a big hit with these most recent rulings, the program itself was not terminated. In fact, renewal applications could still be processed for covered beneficiaries. It is just the first-time applicants which are barred from access to the program's protections.
It is suspected that the Biden administration will appeal the ruling. This will take the legal battle well into the following year when a definitive decision will be made.
Meanwhile, DACA recipients have an unsure future. Living each day with the uncertainty of their status and what that could mean for their entire lives and families is of great concern.
It can feel quite distressing and uneasy to never fully know what the course of your life will be or what will happen to you when you are at the mercy of a court ruling that could go either way.
The vast majority of DACA recipients reside in California, Texas, and Illinois. And, for dreamers, attempts to secure legalization have seemed next to impossible by way of Congress. However, DACA recipients have hope in the appeals court and appear to have compassion and understanding for the plight and position these individuals are living in.
Speak to a Georgia Immigration Attorney Today
A legalization bill or a favorable ruling is not out of the possibility for dreamers living in the United States. But the road to such an outcome is still quite unclear and in some cases, dubious at best.
If you need assistance with an immigration issue in the United States, do not hesitate to call on the Georgia immigration attorneys at Shirazi Immigration Law, Inc. for support. You can schedule a consultation to discuss your needs by calling 404-523-3611.
Source:
msn.com/en-us/news/us/court-declares-daca-illegal-leaves-policy-intact-for-current-enrollees/ar-AA12DUsd?OCID=ansmsnnews11